Application Note 56 – Photodecarboxylative addition of phenylacetic acid to N-methyl phthalimide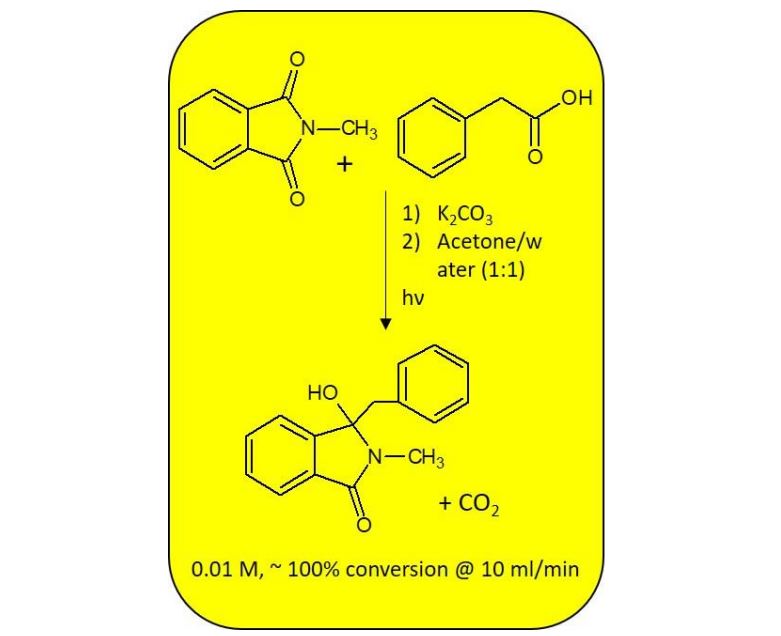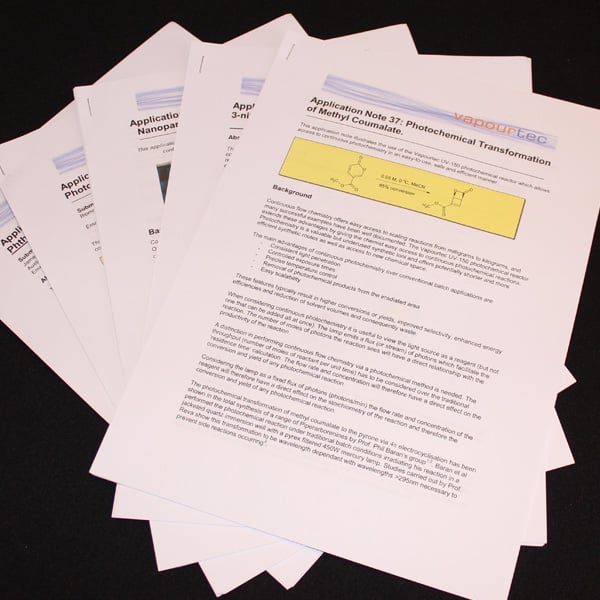 This application note illustrates the use of the Vapourtec UV-150 photochemical reactor for the photodecarboxylative benzylation of N-methyl phthalimide. The transformation has been systematically optimized in terms of reagent concentration and residence time. The optimized procedure was subsequently performed on large-scale, achieving a productivity of 1.34 g (88%) of product per hour (or 32.16 g per day). The reactor enabled continuous photochemistry in an easy-to-use, safe and efficient manner.
Join the Vapourtec Knowledge Base to access this Application note
Get in touch
For more information on flow chemistry systems and services please use the contact methods below.
Call us on +44 (0)1284 728659 or Email us