Application Note 47 – [2+2] Photocycloaddition with wavelength specific low pressure mercury lamps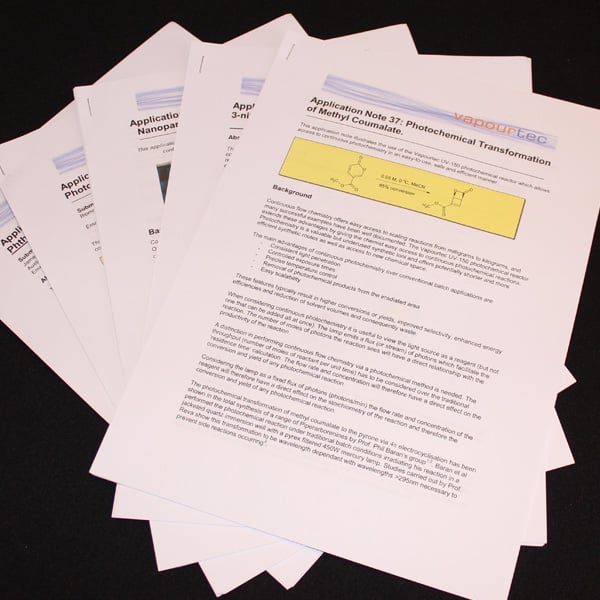 This application note uses the photochemical reaction explored in application note 36, the photocycloaddition of maleimide and 1-hexyne, to explore the performance of Vapourtec's new low pressure mercury lamps. For this reaction the low pressure lamps are used in place of the
medium pressure lamp with filters. Three low pressure mercury lamps are tested, each with a specific and very narrow wavelength emission band.
Join the Vapourtec Knowledge Base to access this Application note
Get in touch
For more information on flow chemistry systems and services please use the contact methods below.
Call us on +44 (0)1284 728659 or Email us