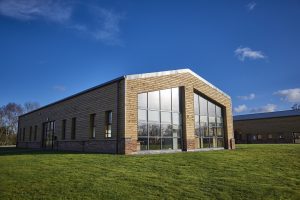 Vapourtec Ltd is a technology company located near to Cambridge in the UK, with many years of experience producing world leading laboratory equipment for Europe, USA and other regions serving the pharmaceutical drug discovery industry. Manufacture and development operations are based in the UK with sales and service support based in the UK, USA Canada and other regions. East coast USA service support is available from our american partner North east technical services. Vapourtec develop and manufacture the revolutionary R-Series flow chemistry system.  Many innovative features have been combined to give a platform offering best in class precision and repeatability, faster reaction optimisation, and instant reproducible scaleup.
Among the many benefits of the system is its design for easy integration with upstream and downstream equipment.
Flow chemistry lends itself well to automation and the Vapourtec platform enables the busy chemist to immediately take full advantage of that.
At the heart of Vapourtec lies a firm commitment to sound engineering, ensuring reliability and robustness is built in from the start, and this is reflected in the satisfaction of our customer base, many of whom have already returned to place repeat orders.