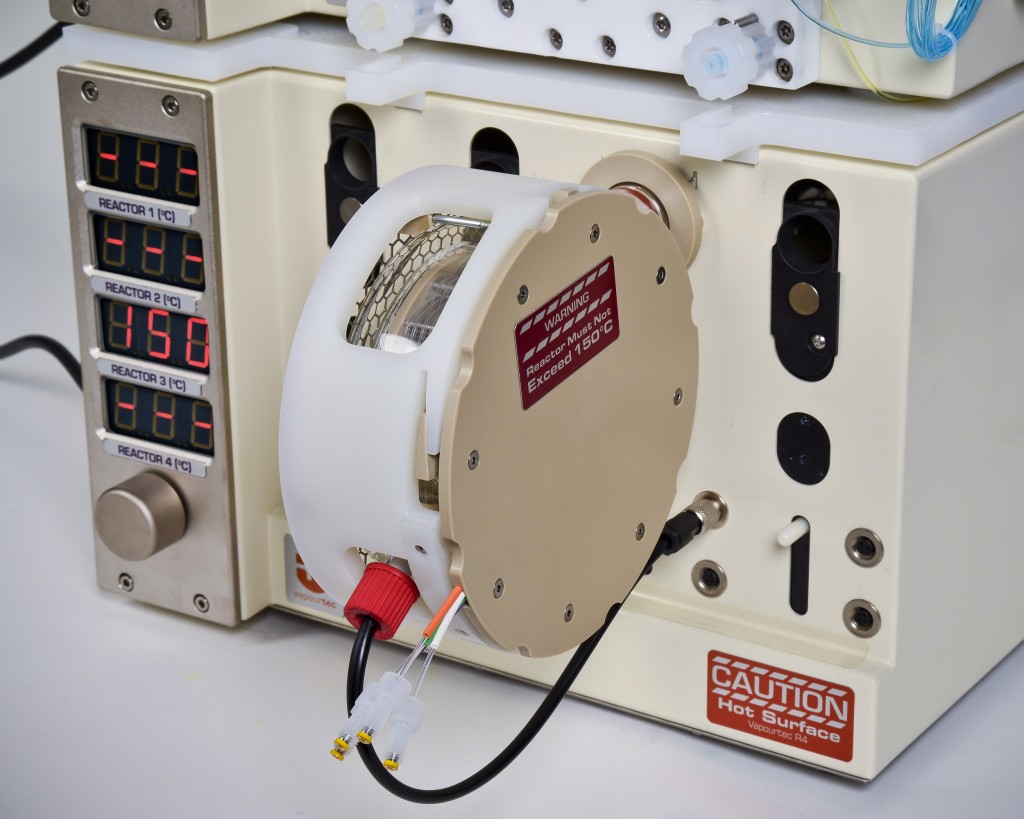 All Vapourtec tube reactors contain a coil housed inside an insulated glass manifold. Temperature can be easily controlled by circulating heated or cooled air around the reactor. Coil tube reactors, therefore, do not need to be wound tightly round any sort of former to achieve thermal conductivity, so as a result have little or no physical stress and are also kept at a uniform temperature with no hotspots. This results in more precise control of reaction temperature and long reactor life.
All reactors can be switched in seconds with no tools.
The heated mixing reactor features 3 reagent lines that are pre-heated to reacton setpoint temperature before mixing and entering the reactor.
The reactor temperature is measured directly on the tube wall.
Heated mixing tube reactor features
Two reagent inlets
Reagents reach target temperature before mixing
Internal mixer also held at target temperature
Can accept DualCoreTM reactor coils as well as standard PFA single reactor coils
Ambient to 150°C
Standard available sizes 2, 5, 10ml
Fully resistant to strong acids