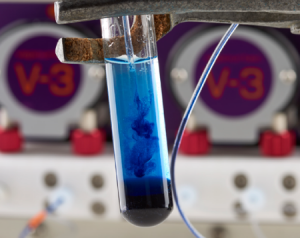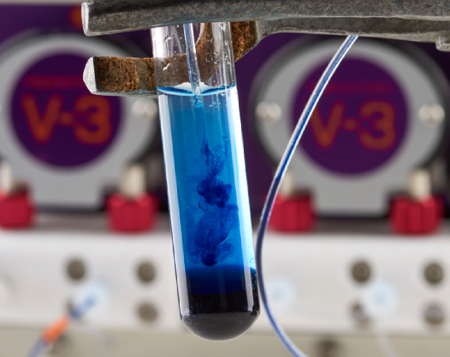 Pumping slurries and suspensions
Anyone who has tried to pump slurries or suspensions using traditional syringe or piston pumps knows the challenges they present. Solids can build up and cause pumps to block. The ground-breaking Vapourtec V-3 pump overcomes these problems.
The V-3 pump can pump particles of up to 80 μm and a suspension loading of 100 mg/ml. Slurries of 5 and 10% palladium on charcoal (which is commonly used to catalyse hydrogenations) can be continuously pumped.
The system can be supplied with a slurry manifold and larger bore tubing giving a more direct and wider flow path.
Concerns about slurries blocking the flow path have previously limited their use in flow chemistry, the unique Vapourtec V-3 pump makes their use possible.
Application notes
Application Note 51 – Palladium on Charcoal Slurries in Continuous Flow Hydrogenation
Application Note 54 – Selective hydrogenation of O-benzyl vanillin using hydrogen gas and a palladium on charcoal slurry