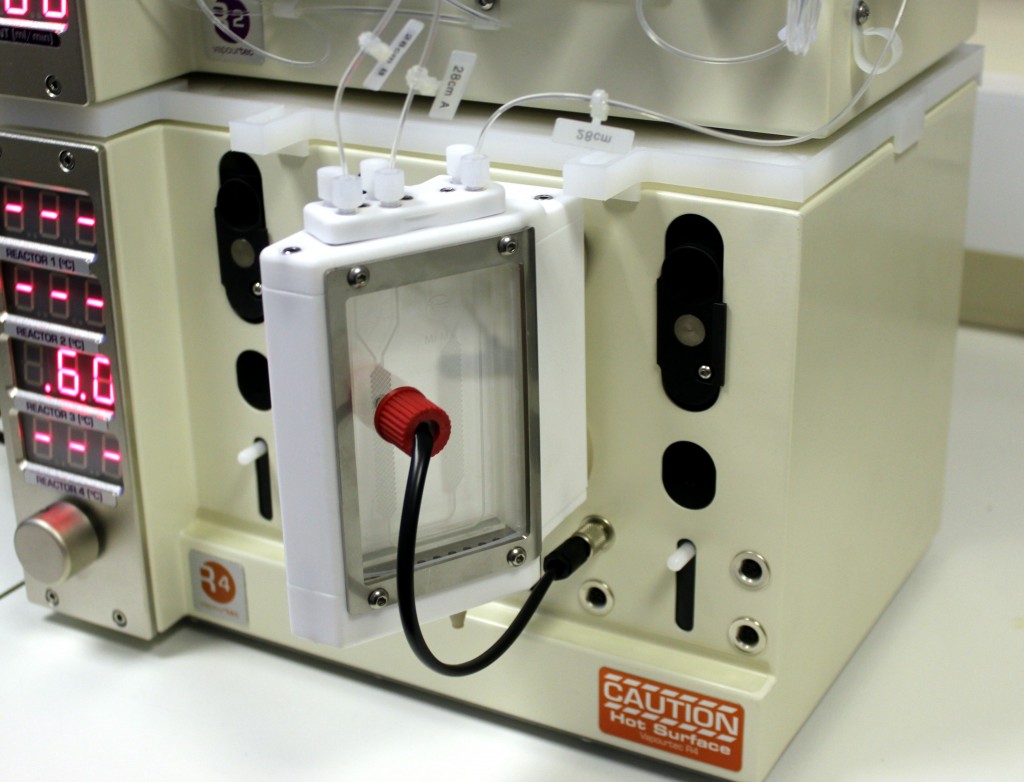 New Micromixers available
In addition to the standard, cooled, heated and photochemical reactors, Vapourtec now offer a Micromixer reactor manifold. In common with the Vapourtec family of reactors the new micromixer reactor simply plugs into the ports in the R4.
The chip reactors are housed inside a glass manifold offering excellent visibility of the reactants.
Cooled gas is circulated around the reactor to provide temperatures from ambient to and -40°C. The gas is provided by Vapourtec cooling module.
The micromixer reactor can also reach temperatures up to 150°C from heated air which is circulated around the reactor.
Two chip reactors can be inserted into the micromixer manifold, therefore, one chip can be used for mixing the other as a residence time chip. The thermocouple sits directly on the reactor wall and feeds back to heater control.
Range of microreactors
Each microchip reactor comes in a default size of 115 x 60 x 6mm. The structure of the channels varies depending on what conditions and mixing type required.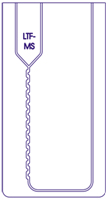 LTF-MS – 50-1273
Mixing volume 0.2ml
Channel size: 1mm
0.5 – 20ml / min / channel
Two input channels, short duration, this reactor is not prone to blockage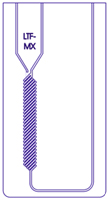 LTF-MX – 50-1268
Mixing volume 0.2ml
Channel size: 1mm
0.1 – 10 ml / min / channel
Two input channels, short duration, for quick mixture-intensive substances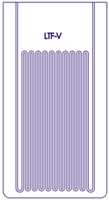 LTF-V – 50-1272
Mixing volume 1.7ml
Channel size: 1mm
Single channel, reduced turbulent flow, for increased exposure time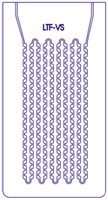 LTF-VS – 50-1269
Mixing volume 1.1ml
Channel size: 1mm
Single channel, for mixture-intensive substances and increased exposure time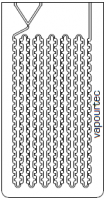 Reactor 1 – 40-1773
Mixing volume 1.5ml
Channel size: 1mm
Two input channels, for mixture-intensive substances and long exposure time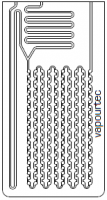 Reactor 2 – 40-1774
Mixing volume 1.0ml
Channel size: 1mm
0.25ml pre-conditioning volume for both input channels
Two input channels, allows both reagents to reach reaction conditions before mixing, for mixture-intensive substances and long exposure time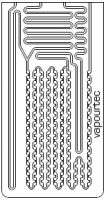 Reactor 3 – 40-1775
Mixing volume 0.6ml
Secondary mixing volume 0.25ml
Channel size: 1mm
0.25ml pre-conditioning volume for both input channels
Third channel with 0.25ml pre-conditioning for quenching agent
Three input channels, allows all three reagents reach reaction conditions before mixing, third channel mixes after initial 0.6ml, for mixture-intensive and delayed/quenching substances