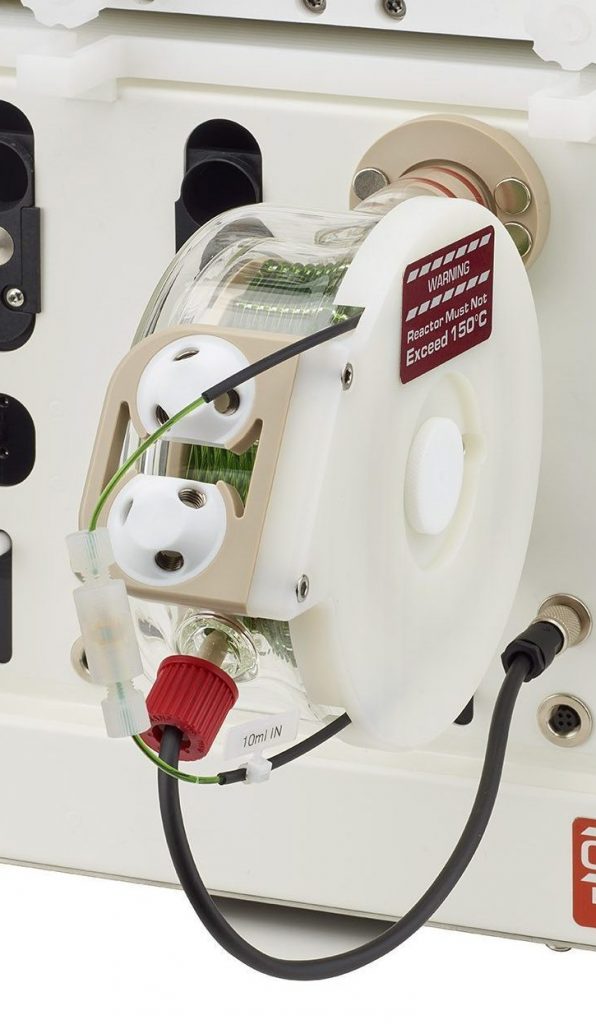 All Vapourtec tubular reactors contain a coil housed inside an insulated glass manifold. Temperature can be easily controlled by circulating heated or cooled air around the reactor. Coil tubular reactors, therefore, do not need to be wound tightly around any sort of former to achieve thermal conductivity. As a result, the reactors have little or no physical stress and are also kept at a uniform temperature with no hot spots. This results in more precise control of reaction temperature and long reactor life.
All Vapourtec tubular reactor types can be switched in seconds with no tools.
Standard coiled tubular reactor features
Ambient to 150°C temperature range.
Strong acid resistance.
2, 5 and 10ml reactor sizes.
Residence times from 20 seconds to 200 minutes.
Capable for a large range of reactions.