Fixed bed reactors, due to their simplicity, are a useful tool when working with immobilised heterogeneous reagents and catalysts in continuous flow. However, this technology has limitations. If the packing media changes in volume due to, for example, swelling of the support or consumption of a reagent, the volume of the reactor cannot change to accommodate the change in volume. In recent years Vapourtec has been working intensively towards continuous flow peptide synthesis and has developed a packed bed flow reactor that will automatically vary in volume to accommodate changes in volume of the packed material. Vapourtec has named this reactor, Variable Bed Flow Reactor (VBFR). The VBFR has applications well beyond the peptide synthesis for which it was originally developed.
Applications for the VBFR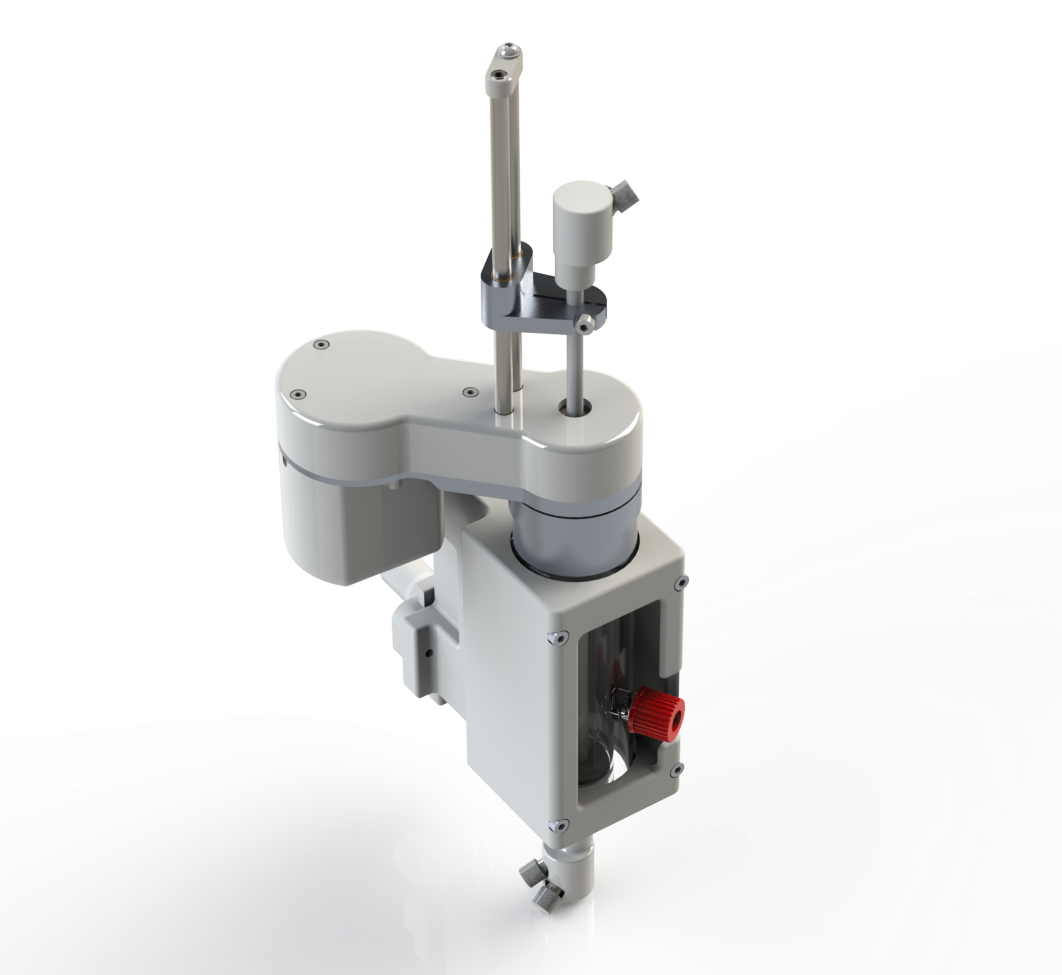 The VBFR is an exciting new reactor and many possible applications in chemical synthesis have yet to be explored. Vapourtec can envision applications in the following areas:
Use of heterogeneous reagents in continuous flow (e.g. formation of organometallic reagents – shown in application note 67)
Use of immobilised heterogeneous catalysts on supports that are susceptible to swelling (e.g. polystyrene resins)
Solid phase synthesis
Purification by catch and release
Peptide synthesis (Shown in this paper)
Oligonucleotide synthesis
Glycan assembly (Demonstrated in this paper)
Variable bed flow reactor features
Glass, PTFE, PFA and Kalrez fluid contact – resistant to strong acids and bases
Fully automatic volume change
Can be heated and cooled, 150 C to -20 C
Working volume range from 0.3 ml to 20 ml
Three sizes available; 6.6mm, 10mm and 15mm bore reactor
Measurement of volume change with resolution of 0.5 ul (6.6 mm bore reactor)
Maximum working pressure 20 bar (6.6 mm bore reactor)
VBFR can interface to Vapourtec's Flow Commander software, changes in volume can be logged and charted
How does the VBFR work?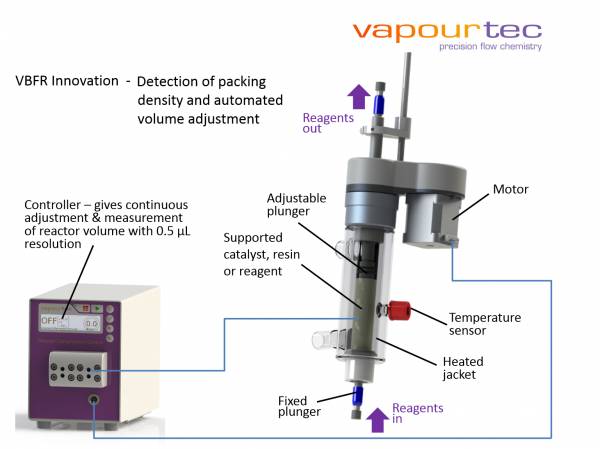 There are three main components of the VBFR system:
Reactor: A reactor comprised of a thick walled glass tube having a fixed plunger at the lower end and a moveable plunger at the upper end. Frits attached to each plunger ensure the packing media is constrained within the reactor and diffuser plates ensure the flow through the frits is maintained uniform. The upper moveable plunger is driven by a motor to contain and compact the packing media.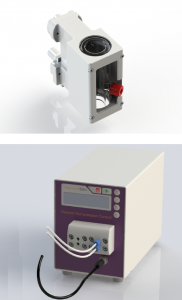 Reactor mount: The reactor and motor assembly is placed into a heat exchanger. The heat exchanger is contained within a reactor mount, the reactor mount being mounted onto the front of the Vapourtec E-Series or R-Series system in the same manner as all other Vapourtec reactors.
Reactor compression controller: The reactor compression controller is a control box that senses the compression of the packing material and continually adjust the compression of the packing material to achieve the desired compression of the material. A manual user interface is available on the reactor compression controller to set both the reactor size (6.6, 10 or 15) and the desired level of packing. In additional to the manual control interface, the reactor compression controller can be controlled by your R-Series software. The change of reactor volume will be logged by the Flow Commander software at a rate of 1 Hz. Changes within the reactor can be monitored in real-time.
The VBFR has a 100 fold range of packing adjustment. In this way large solid particles such as magnesium turnings can be handled as easily as small squidgy packings such as ChemMatrix resins.
Once the chosen packing media has been added to the reactor the operation is as follows:
1) Make fluid and sensor connections to the reactor
2) Start pumping solvent
3) Set correct reactor size and desired packing density
4) Start the controller
5) The reactor's upper plunger will automatically move to constrain the packing until the desired packing density is achieved
6) The user may now set upper and lower limits for the upper plunger movement
7) After limits are set operation is completely automatic. If mass is added to the packing media or a solvent causes the packing material to swell, the plunger will move to increase the reactor volume and maintain the desired packing density. If reagent is consumed from the reactor or for example a peptide aggregates on a resin, the controller will reduce the reactor volume. All the time the packing material is maintained at the pre-set packing density, there will be no voids and channelling will be avoided.
Three different sizes of VBFR are available
To facilitate reaction optimisation leading to scale-up Vapourtec has made three different sizes of VBFR available. The 3 sizes are identified by the internal diameter of the reactor in mm. The available sizes are; 6.6 mm, 10.0 mm and 15.0 mm.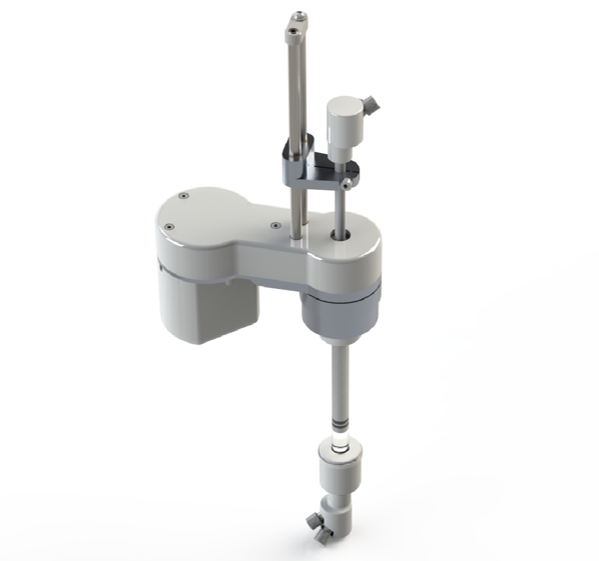 6.6 mm diameter reactor
Working volume:  0.3 ml to 4.1 ml
Temperature range: Ambient to 100°C
Maximum operation pressure: 20 bar
Suitable for 50 mg to 400 mg of resin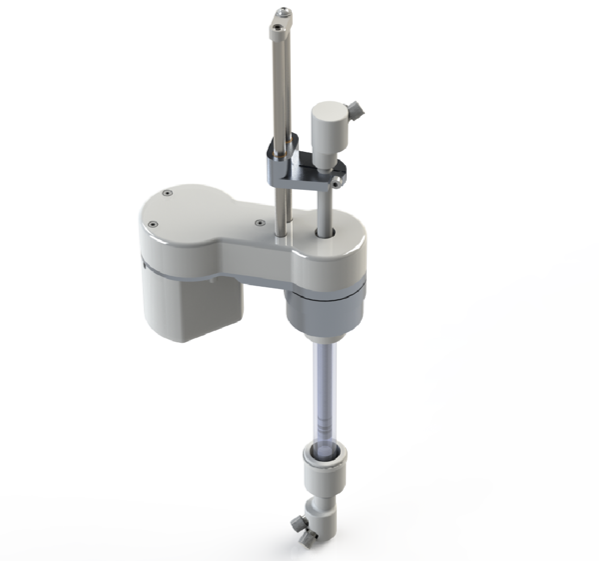 10.0 mm diameter reactor
Working volume:  0.8 ml to 9.5 ml
Temperature range: Ambient to 100°C
Maximum operation pressure: 15 bar
Suitable for 100 mg to 800 mg of resin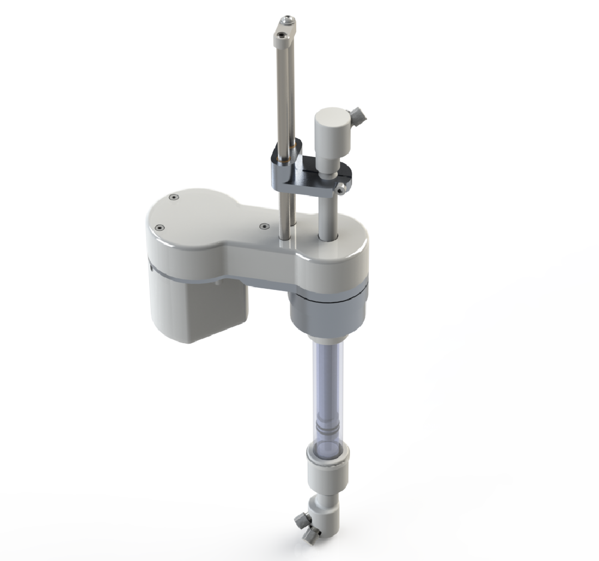 15.0 mm diameter reactor
Working volume:  2.2 ml to 21.0 ml
Temperature range: Ambient to 100°C
Maximum operation pressure: 10 bar
Suitable for 250 mg to 2 grams of resin
What else will I need to use the new VBFR?
You will need either a Vapourtec E-Series or R-Series flow chemistry system
A Vapourtec reactor compression controller module is also required
The reactor must be mounted in a Vapourtec reactor mount, this incorporates the heat exchanger
To achieve sub-ambient conditions a Vapourtec cooled gas generator is required together with, access to dry ice, and a supply of dry compressed air or nitrogen.