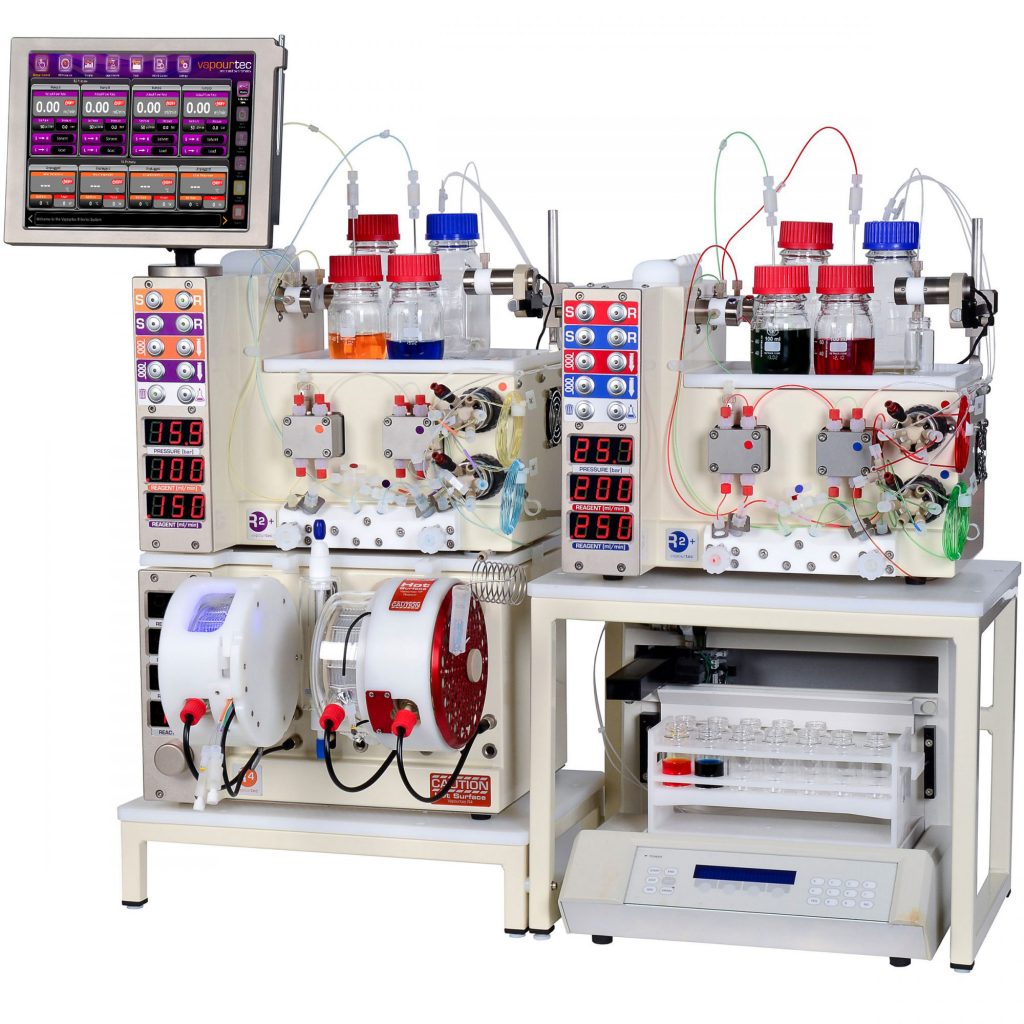 Configuration Overview
The RS-300 is a more complex system, with some room for expansion or customisation. It is still completely modular, compatible with simpler and older systems. It includes automated control, a product collector, 4 pumps and a number of reactors. It is ideal for medical chemistry and process research groups.
The RS-300 package contains:
2x R-series pump modules for maximum reagent delivery flexibility
A fraction collector for automated collection
R-Series software for automation of multiple pumps
A range of reactors offering diverse conditions
An equipment frame and drip trays
---
Reactors
The RS-300 comes with a standard heated, cooled and high temperature tube reactors and the standard heated column reactor. As with all R-Series, the system is completely modular and can support the whole range of reactor types, all interchangeable in seconds. Other reactors can be found on the reactors page and include:
Heated or cooled
Tube or column
Regular or pre-mixing
Polymer, stainless steel or Cu / Ag / Zn tube reactors for catalysed reactions.
Gas / liquid reactor
UV-150 Photochemical reactor
Glass microchip reactors
Up to 4 reaction steps as standard
---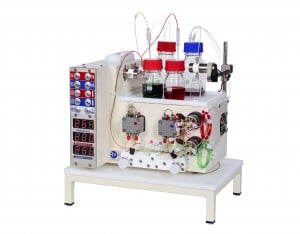 Pump Modules
The RS-300 comes with two R2-C+ pump modules as standard. There are a number of R-Series pumps displayed on the pumping modules page, each with its own advantage and capability for reactions and reagents. The RS-300 already uses 4 pumps, however the pump can still be  interchanged.
All pumps are simple, accurate and reliable, and with the correct pump, can carry out reactions using:
Large range of solvents
Volatile solvents
Highly reactive reagents (e.g. BuLi, DIBAL)
Strong acids
High pressure
Sample injection loops
All pump modules come with Vapourtec's continuous monitoring system to ensure displayed flow rate is always accurate.
---
Control
The RS-300 includes the R-Series software. Choose from simple push button front panel or easy to use touchscreen.
R-Series software will:
Automate the mundane tasks
Run a list of reactions unattended
Log, save and chart data
Display dispersion at output
Save reaction setup for later re-use or sharing
Export system diagrams for reports and publications
Includes tools for solvent boiling point calculation and materials compatibility
---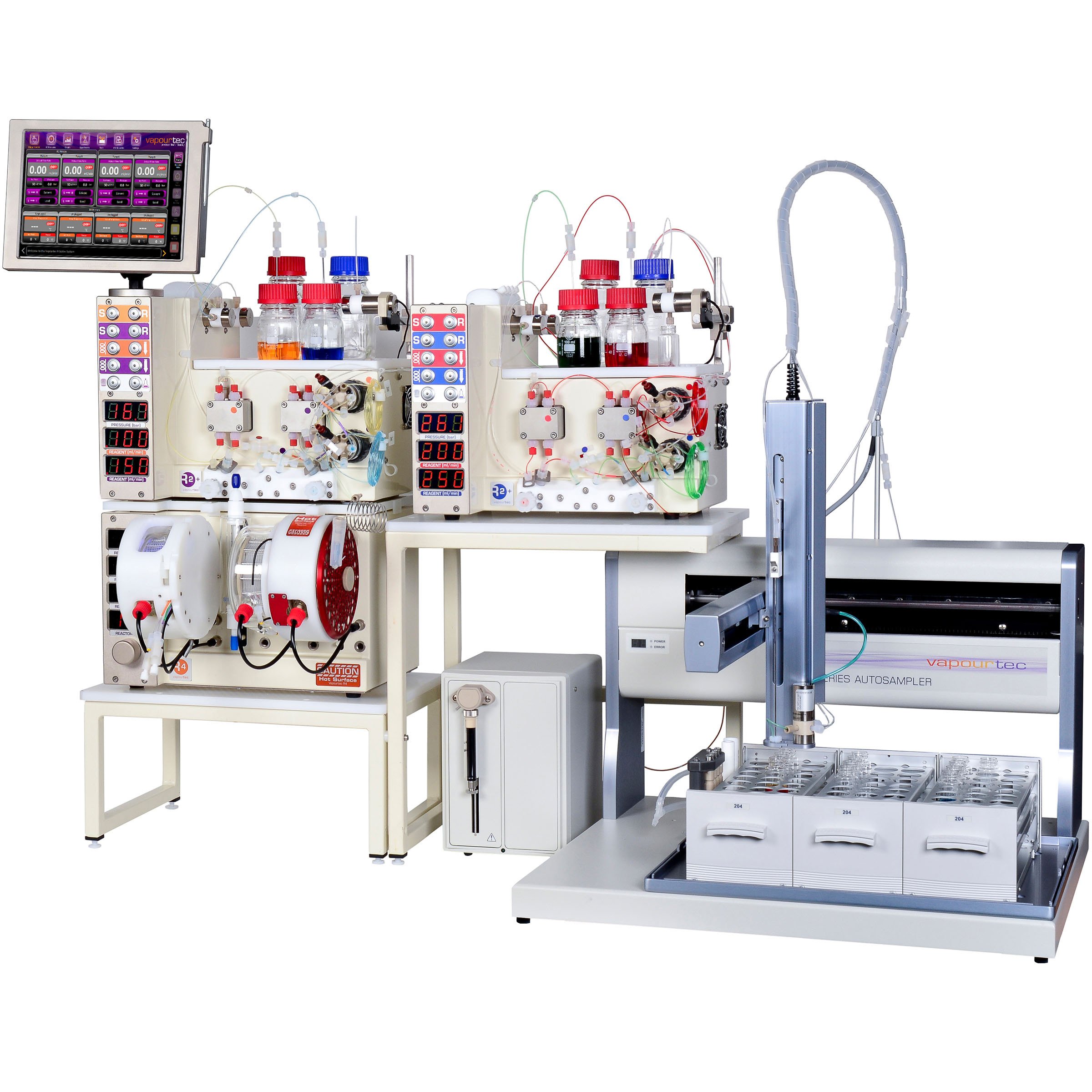 Expansion and customisation
The RS-300 is a relatively complex configuration, however it is still customisable. The R-Series can grow to suit your needs. Including the previous sections, the RS-300 can be expanded to include:
More reactors
Autosampler which can inject different reagents into each one of a list of automated unattended reactions
UV sensor (which can be used to trigger collection of product peaks)
Integration with METTLER TOLEDO FlowIR system (which can be used to trigger collection of product peaks)
All new developments are backwardly compatible, so even the oldest systems can accept all the latest capabilities and vise versa.