The Vapourtec systems offer a wide range of control options:
The built in interface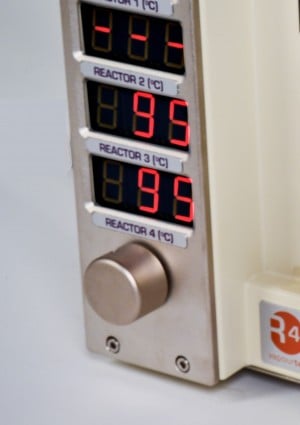 The simplest control option is to use the built in interface.
This allows rapid and precise selection of flow rate  for each of up to 4 pump channels and temperature, each of up to 4 reactors.
Realtime parameter values are displayed in large bright characters that are easily visible across the lab.
Even if more advanced control options are used (see below), this display will always show parameter values.
Flow Commander™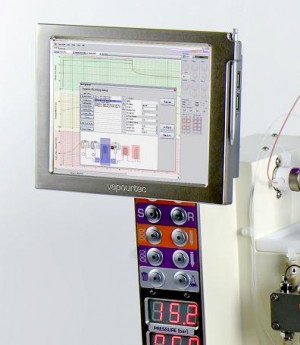 When more power is required, Flow Commander delivers.
Can be hosted on either your own PC or an option Touchscreen with embedded controller
Permits the automation of any number of experiments.
Enables logging, charting, reporting, saving and sharing of reaction setup and data.
Includes "Dispersion modelling" which predicts when steady state product may be collected, saving reagents.
Enables further system expansion
Developer API permits external software to control FlowCommander
Remote access to instrument possible via network from PC, smartphone or tablet.
Click for more information on Flow commander control software
Flow wizard – open access interface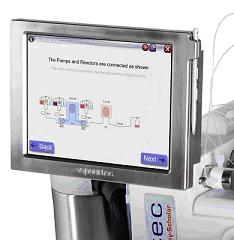 This alternative interface gives the walk up user an easy way to set up and run simple flow experiments without the full training.
For users who opt for FlowCommander™ hosted on the Touchscreen, this option is included free.
It is also a built in feature of easy-Medchem and easy-Polymer E-series flow chemistry systems.
Click here for more information on Flow wizard open access interface