R-Series software for flow chemistry and automation
The experiment editor is loading below. Add a pump and reactor to create your flow chemistry schematic! Download to save the file.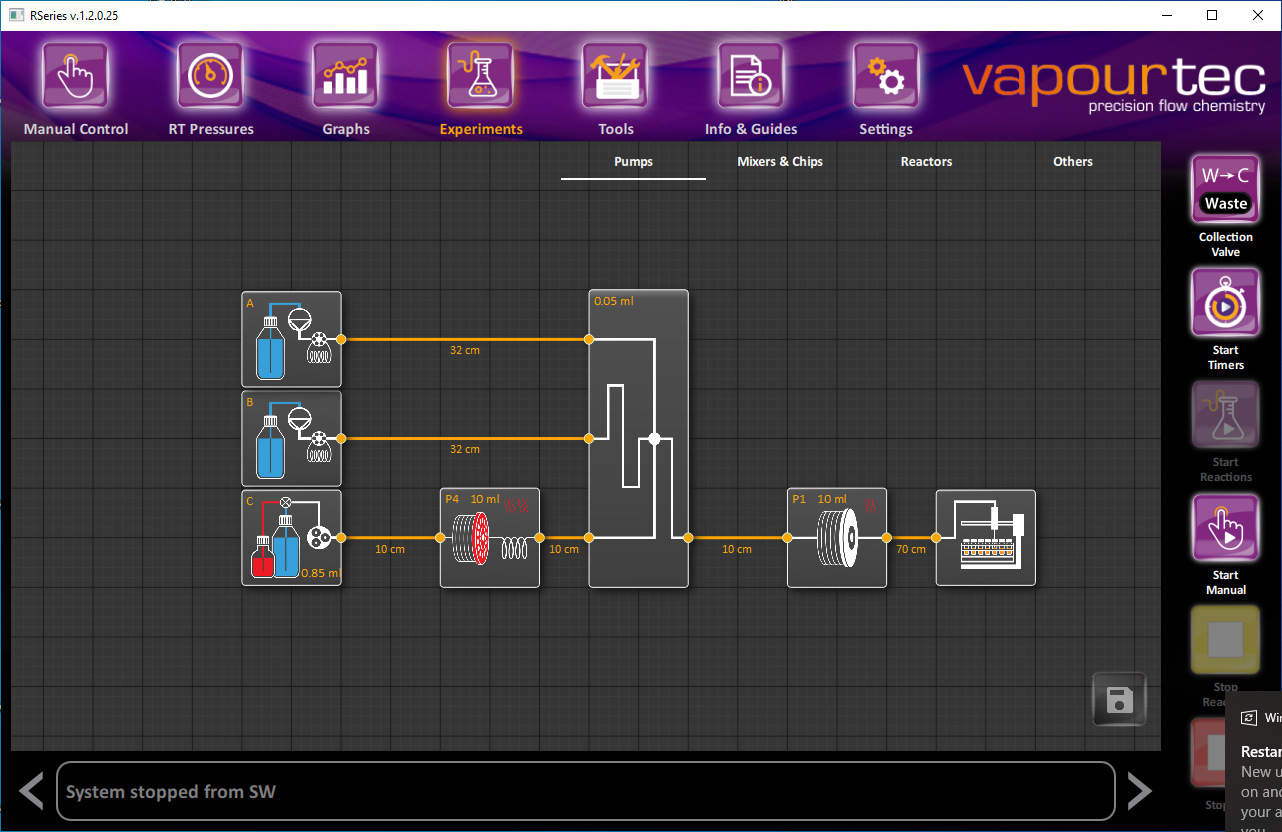 Flow chemistry experiment editor
The R-Series software includes an experiment app which allows the creation of basic or complex networks of pumps, reactors, UV detectors and other flow chemistry equipment.
The editor has a range of "icons" that allow different elements to be assembled to create the experimental setup.
Experiments can be edited, saved, recalled and even loaded automatically by another device (see OPC-UA and the API)
1 to 8 pumps are supported (piston, peristaltic, syringe), along with any reactor type, up to 10 available.
Reaction control
The reactions app allows the user to easily program the desired reaction conditions. A number of variables can be programmed:
Independent reactor temperatures
Control pressure
residence times
flow rates
stoichiometric ratios
volumetric ratios
reagent location
reagent quantity
Reagent interval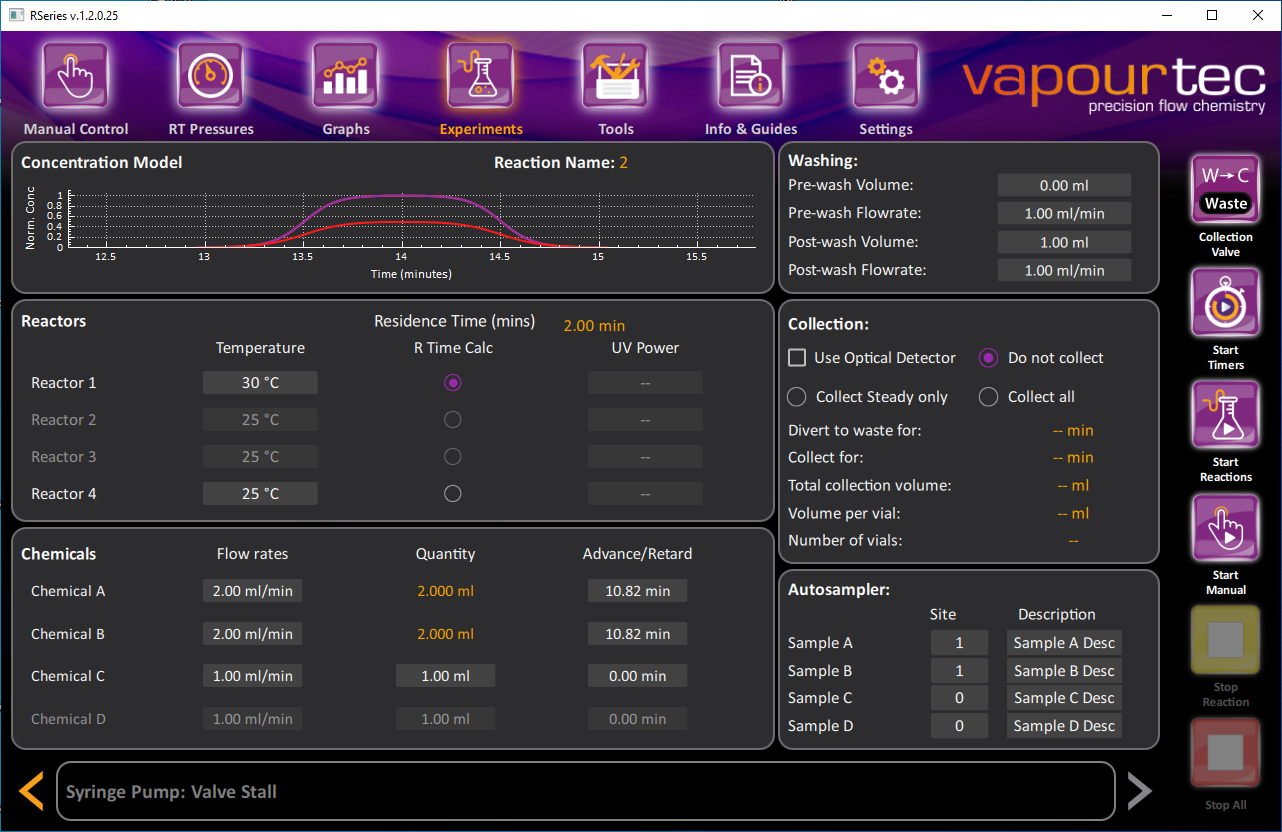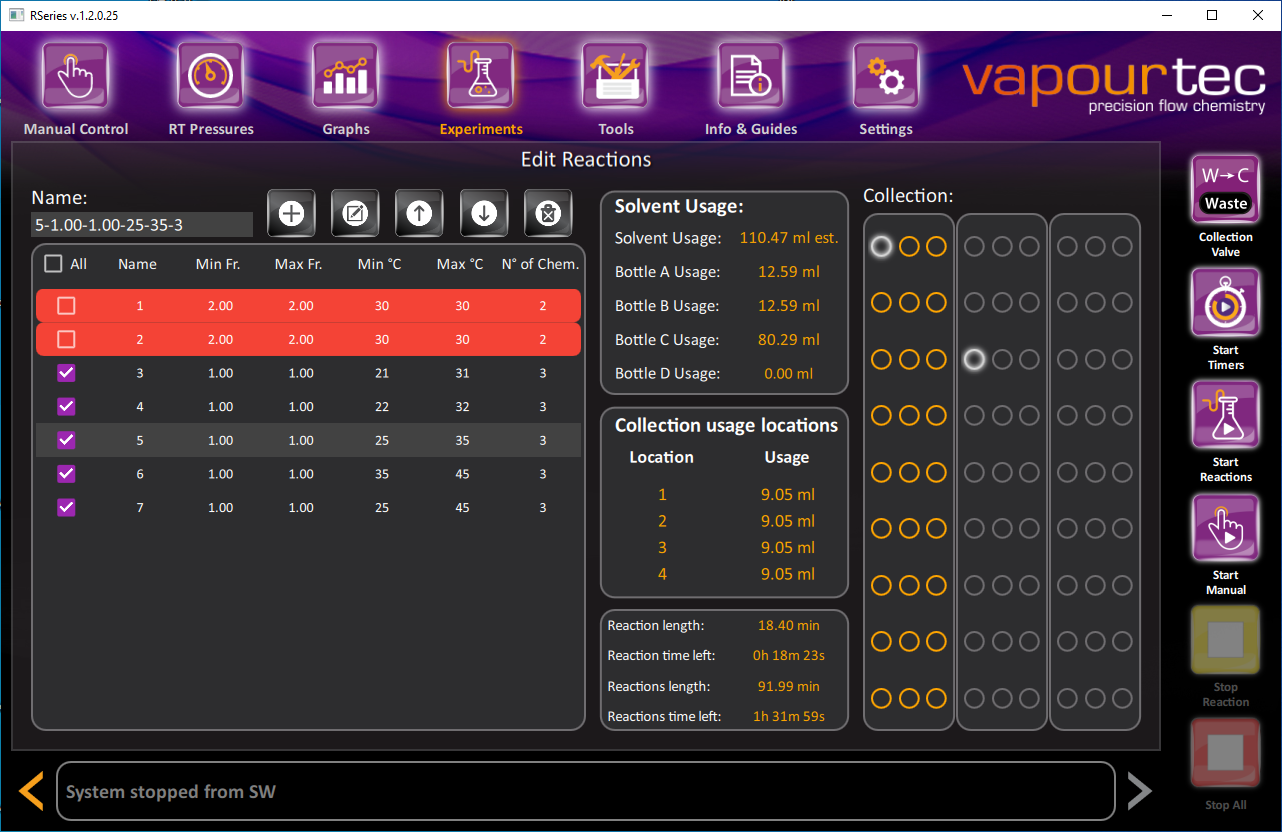 Reaction table
All the control you need, easily add, edit or deselect each reaction. Use OPC-UA to auto populate the reaction list. Upload reaction tables using the CSV method. The reaction table app gives the most flexible, powerful reaction control for lab scale flow chemistry.
Load reaction data remotely
Edit and save reactions
Skip reactions using OPC-UA
Download reaction tables
Automate reactions with autosampler
Perform library synthesis
Flow chemistry concentration model
The R-Series software flow chemistry concentration model provides a clear graphical representation of the reactor concentrations "real-time" as the quantity and timing is adjusted.
The concentration model is also plotted "real-time" in the graph app so that the collection windows can be monitored and adjusted if necessary.
Real time view
Adjust collection window as needed
Highlight channels
Normalized concentration displayed