Application Note 61: Photochemical bromination with elemental bromine in continuous flow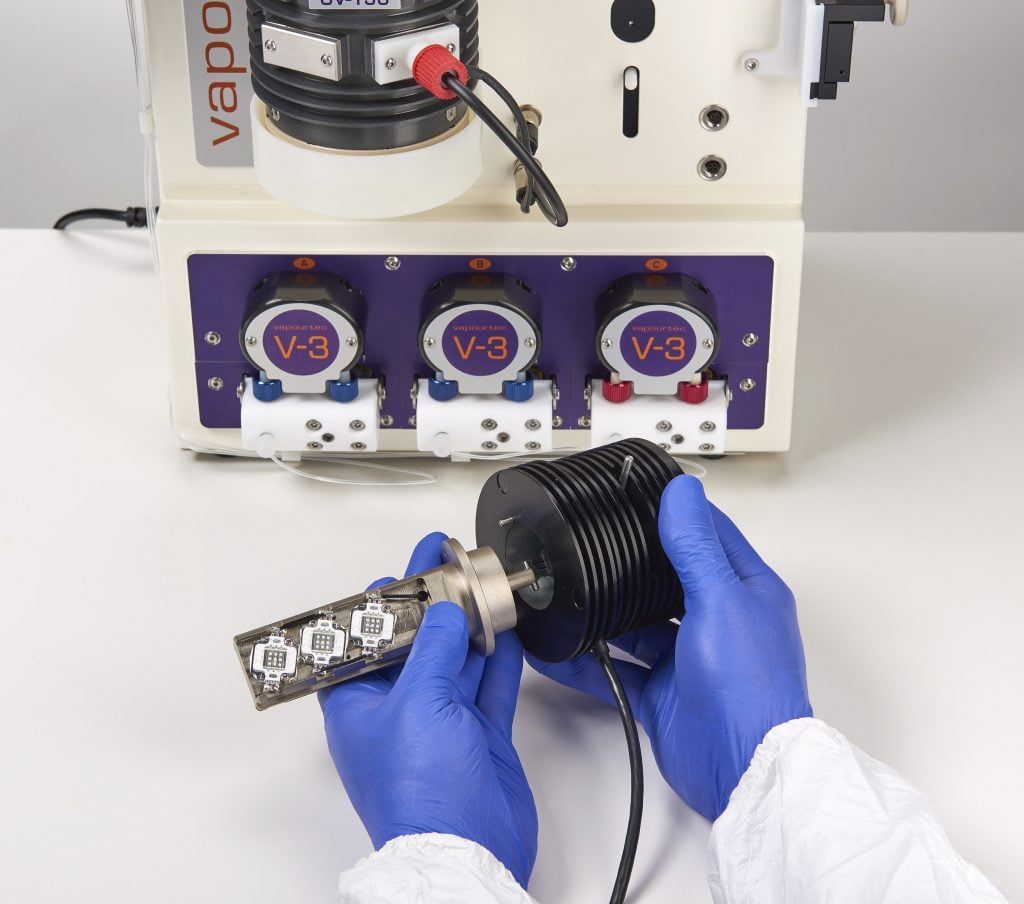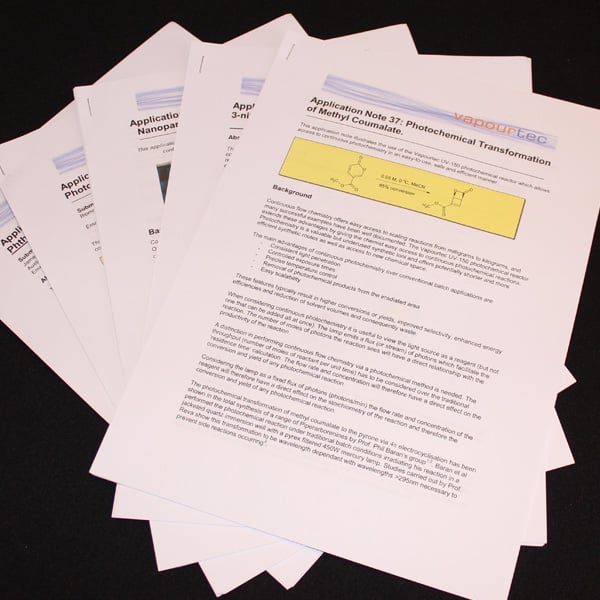 In this application note, we demonstrate how to safely use solutions of bromine under a wide range of reaction conditions. This is achieved with the versatility of the Vapourtec E-series, V-3 pumps and our UV-150 photochemical reactor.
This application describes:
Safe and easy pumping of an elemental bromine solution
Effective and repeatable photobromination in a UV-150 photochemical reactor
Rapid scale-up to over 10 g/hr
Safer Handling of Bromine
Elemental bromine is an efficient reagent for incorporating bromine into a range of benzyl, allylic and heterocyclic bromomethyl compounds but can present a hazard for handling in the laboratory. The resultant bromomethyl benzenes are often toxic and lachrymatory, and careful handling to avoid exposure is needed. Using the E-Series and UV-150 photochemical reactor it has been possible to carry out a range of photochemical brominations without needing to handle bromine, beyond making a stock solution.
Improved reaction rates
In the chemical literature, we found an example that required a significantly longer reaction time than any other example in the paper. Using the E-Series and UV-150 photochemical reactor, we have been able to reduce the reaction time from 7.5 minutes to 1 minute, with improved reaction yields (from 69% to 89%).
Join the Vapourtec Knowledge Base to access this Application note
Get in touch
For more information on flow chemistry systems and services please use the contact methods below.
Call us on +44 (0)1284 728659 or Email us