Application Note 60: Photochemical hydration and scale-up of an anti-cancer candidate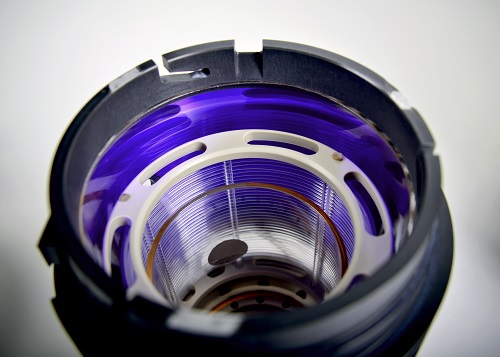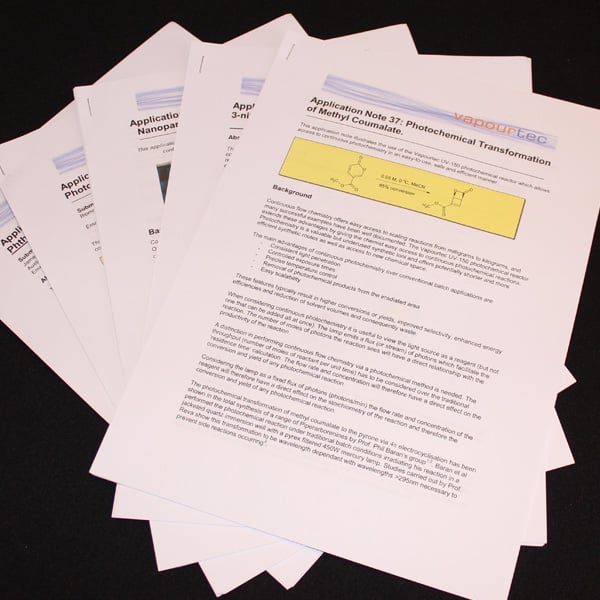 In our application note 59 we found an unexpected photohydration taking place, instead of a cycloaddition during a photochemical library synthesis of [2+2] cycloadducts. Investigating further, we learned that it has not been reported in continuous flow in the literature before. We decided to explore this reaction further in this application note, which describes:
– Efficient and clean functionalisation of a candidate for an anti-cancer pharmaceutical
– New reaction for continuous flow
– Rapid investigation of reaction conditions, enabling double the throughput
– Optimisation of a photochemical reaction
– Throughput of 0.67 g/hr from a photochemical reaction
– Isolated yield of 80% with 99% purity
Join the Vapourtec Knowledge Base to access this Application note
Get in touch
For more information on flow chemistry systems and services please use the contact methods below.
Call us on +44 (0)1284 728659 or Email us