Application Note 48 – Photochemical synthesis of Cubanes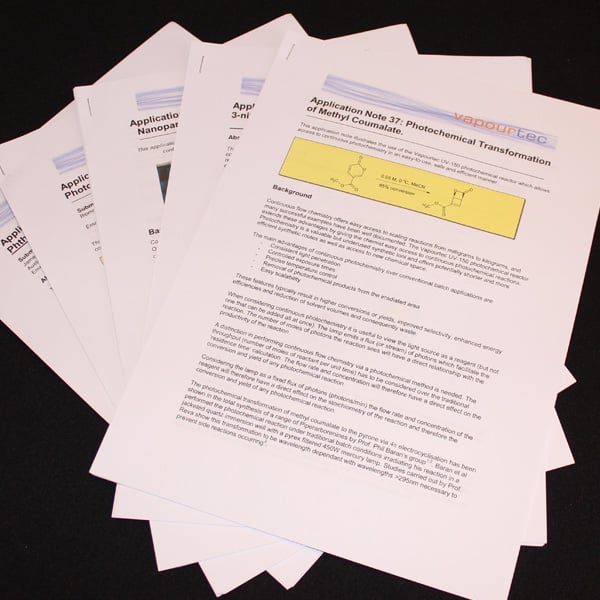 This application note demonstrates the preparation of cage compound 2 from an advanced diene precursor 1, which can be prepared from cyclopentanone. After optimization, this key photochemical [2+2] photocycloaddition was successfully scaled up to multigram scale, and the cycloadduct was transformed to 1,4-cubane dicarboxylate 3.
Join the Vapourtec Knowledge Base to access this Application note
Get in touch
For more information on flow chemistry systems and services please use the contact methods below.
Call us on +44 (0)1284 728659 or Email us