Application Note 44 – Direct, [2+2] photocycloaddition using LED light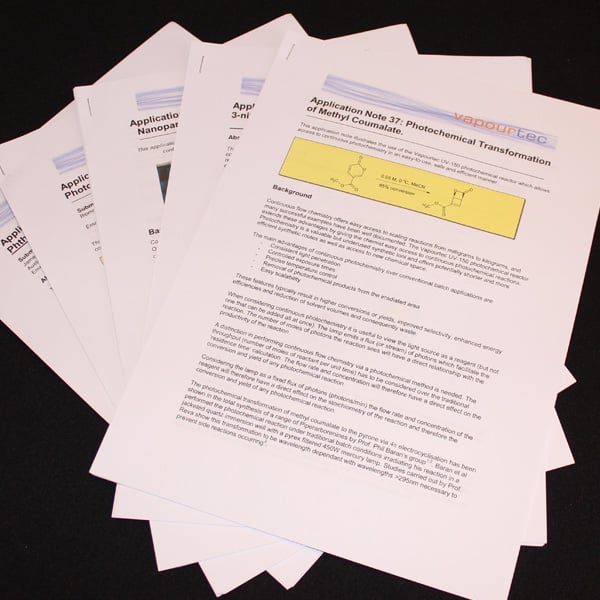 This application note demonstrates the potential throughput capabilities of the UV-150, using an uncatalysed, intramolecular photochemical [2+2] cycloaddition. Further, it showcases the efficiency of the Vapourtec LED gen 2 light source, showing that a single, relatively small reactor together with low power LED can achieve a noteworthy throughput.
Join the Vapourtec Knowledge Base to access this Application note
Get in touch
For more information on flow chemistry systems and services please use the contact methods below.
Call us on +44 (0)1284 728659 or Email us