Application Note 41 –  Photochemical hydrogenation of 3-nitroacetophenone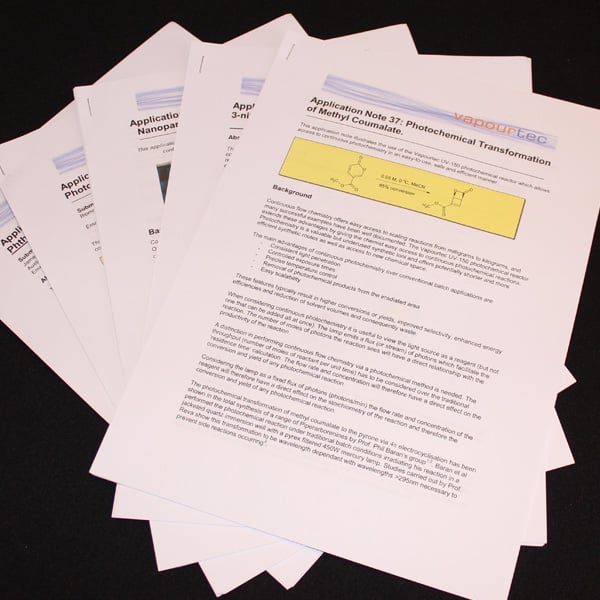 *See Mahdavi et. al. for suggested reaction mechanisms
This application note demonstrates a green photochemical route to the reduction of Nitro compounds. The powerful combination of Vapourtec's V-3 pump and the UV-150 Photochemical reactor is utilised to deliver the photo catalyst as a slurry and provide precise control over the continuous flow photochemical reaction, even with the short reaction times of less than 1 minute. The TiO2 photo catalyst is safe, cheap and simply removed by filtration. There is also a fascinating comparison of the performance of three different 365 nm light sources; filtered mercury lamp, LED Gen-1 and LED Gen-2. The Gen-2 LED achieves comparable throughput of the mercury lamp while consuming <50% of the power.
Join the Vapourtec Knowledge Base to access this Application note
Get in touch
For more information on flow chemistry systems and services please use the contact methods below.
Call us on +44 (0)1284 728659 or Email us