Photochemical reactor – continuous photochemical reactions
Photochemistry, or the use of light in chemical reactions, has several important applications both in nature and industry. Photochemical reactions lie at the heart of photosynthesis and vitamin D formation and play important roles in the manufacture of electronic equipment, protective coatings, and the synthesis of drugs and fragrances.
Traditional batch photochemistry however has fallen out of favour. Several problems such as safety, the availability and complexity of equipment, the control of reaction conditions, and the difficulty in scale-up, limit its use.
The breakthrough Vapourtec UV-150 photochemical reactor makes photochemistry accessible. Eliminating the problems of traditional batch photochemistry, the UV-150 reactor allows the full potential of photochemistry to be exploited. It offers safe, precise, efficient, consistent, and scalable photochemistry under continuous flow operation.
Light sources
Vapourtec offers 3 different light sources to offer precise wavelengths between 220nm and 650nm.
Available light sources:
Medium pressure mercury lamp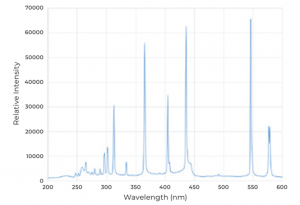 Low pressure mercury lamp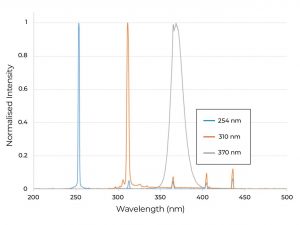 Monochromatic LEDs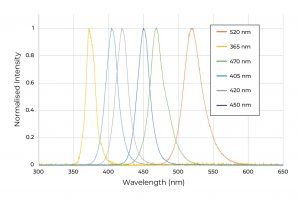 Temperature control
The UV-150 photochemical reactor is designed to give safe and accurate heat management as well as the best possible reaction selectivity. It provides a temperature-controlled environment that can be set between -20°C and 80°C.
The reactor and lamp are housed in separate, sealed quartz chambers. Air is circulated within each chamber to dissipate heat and then separated exhausted from the system. The high flow rate of gas gives effective temperature control. A dichroic mirror further removes heat from the system and reflects more than 90% of UV energy back into the reactor.
Easily changed reactors
Compact design
Real time spectra data