Low pressure mercury lamp
In addition to the medium pressure mercury and LED light sources, Vapourtec also offer three low pressure mercury lamps. These offer specific wavelength emission and provide wavelengths not available with the medium pressure mercury or LED light sources. The three wavelengths available are: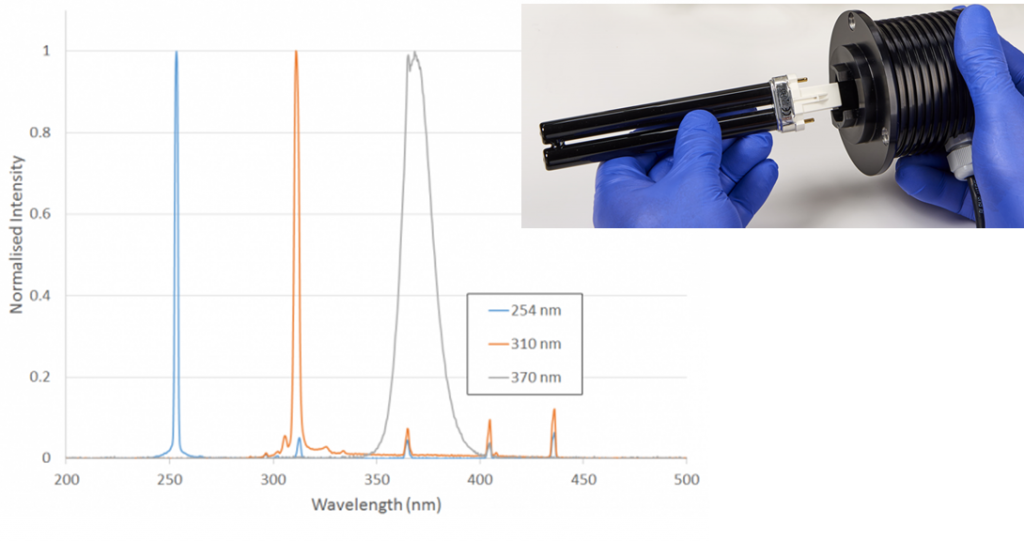 Due to the low heat load of the low pressure mercury lamps, lamps do not require filtering and allow a temperature range of -40°C to 80°C to be achieved.