High Power LED light source for the UV-150 photochemical reactor
Over recent years many research groups have demonstrated the unique ability of LED light sources to excite a photocatalyst and effect valuable and selective chemical transformations under mild conditions. Researcher Groups led by Prof. Dave MacMillan, Prof. Cory Stephenson and Prof. Steven Ley have, in many cases, demonstrated the potential to scale up these photocatalysed reactions by employing continuous flow reactors.
In many of the published continuous flow photochemical reactions throughput has been limited by available photons. Vapourtec have now developed an LED light source as a drop-in replacement for the UV-150 that has more than double the photon output compared with the standard lamp.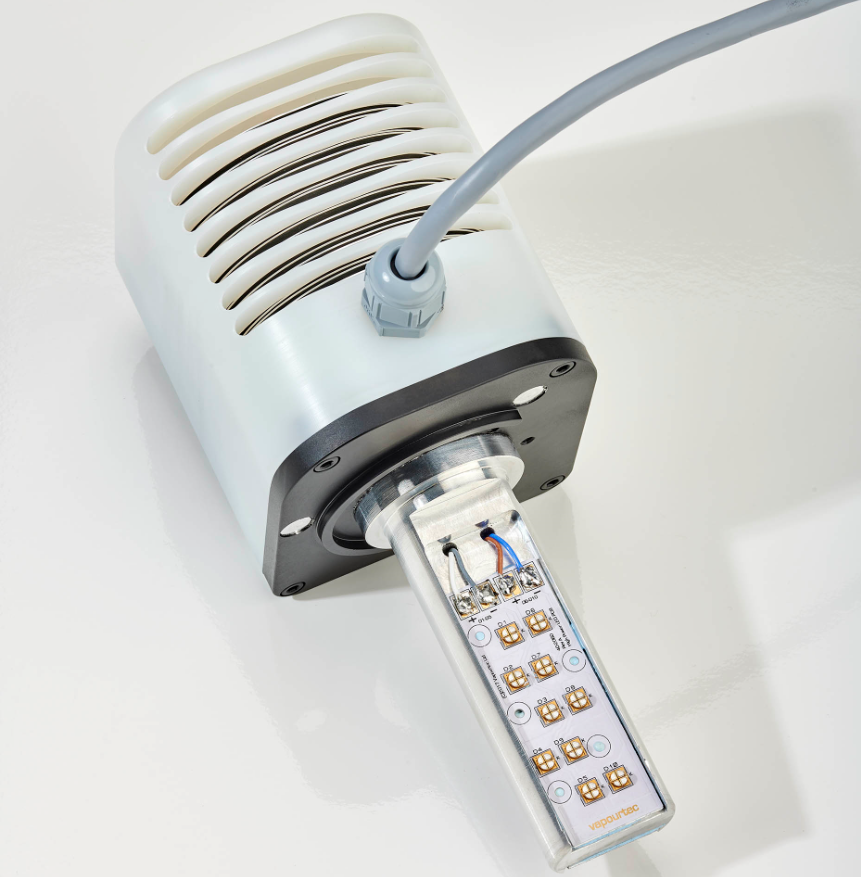 Features of this accessory
light source for the UV-150 photochemical reactor
Integrates wth both E-Series and R-Series systems
Increases the throughput of photochemical reactions
Over twice the radiant power of standard lamps
LED inputpower 150 W
Radiant power 45 W to 60 W, wavelength dependent
Available in 365, 400, 420 and 450 nm LEDs
Application notes featuring the high power LED:
Application Note 66: 230% increase in throughput of a photocycloaddition demonstrated by Vapourtec High Power LED.
Application Note 71: Photochemistry – Process development and scale up to kilos / day