UV-150 Low Pressure Mercury light sources
In addition to the medium pressure mercury and LED light sources, Vapourtec have made available three low pressure mercury lamps. The new light sources fit straight into the current UV-150 reactor body so can be used in addition to the medium pressure lamp and LEDs or as a complete new unit. The wavelengths available are:
These new lamps are efficient and have a very specific wavelength emission. The graph below shows the wavelength emission of the three lamps: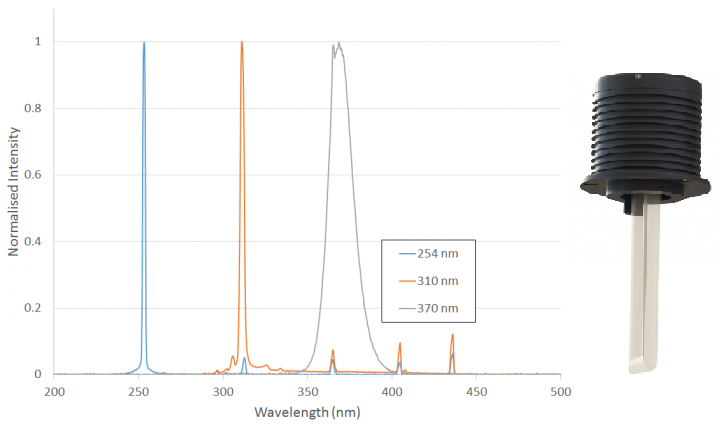 The low pressure mercury lamps can match the specificity of LED's but in addition offer wavelengths below 365 nm combined with multi-watt radiant power that is not currently available at with LEDs.  All three lamps have an input power of 9 watts and are between 30 & 40% efficient so provide radiant power of ~ 3 watts.
The lamps do not require any filters as they are specific and the low heat load allows the UV-150 to achieve reaction temperatures down to -40°C.