Application Note 45 – Selective oxidation using 50% aqueous hydrogen peroxide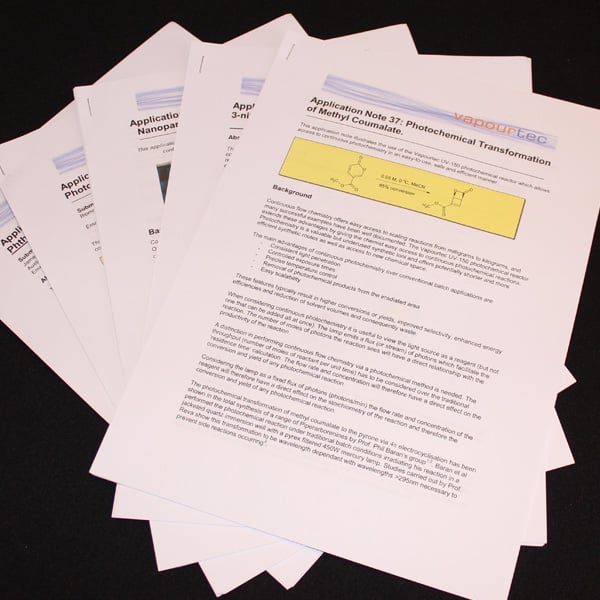 This new application note demonstrates the oxidation of thioanisole using hydrogen peroxide in continuous flow. It highlights the use of 50 wt% aqueous hydrogen peroxide which can be pumped neat with Vapourtec systems. Both cooled and heated conditions are explored for this exothermic reaction.  The reaction temperature was controlled using a Vapourtec cooling module for the sub-ambient conditions.  To explore the highest possible throughput, mildly heated conditions were also explored.
Join the Vapourtec Knowledge Base to access this Application note
Get in touch
For more information on flow chemistry systems and services please use the contact methods below.
Call us on +44 (0)1284 728659 or Email us