Application Note 50 – Rapid Mixing Reactor for Biphasic Reaction Scale-up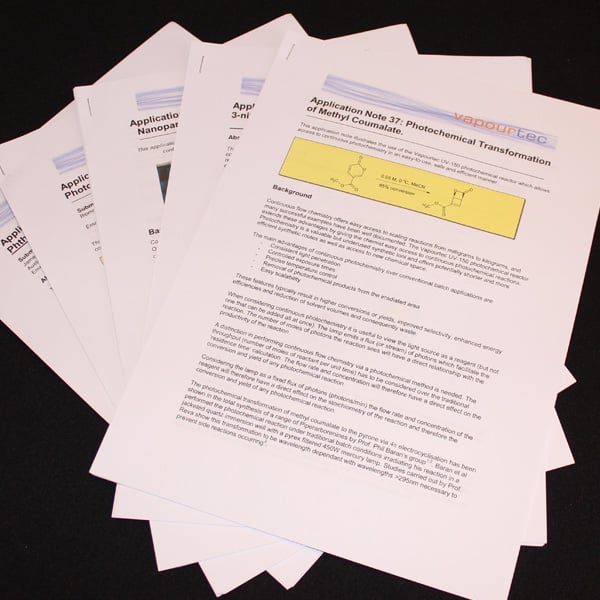 In this application note the Vapourtec High Flow pump module and an R-series equipped with a Vapourtec large diameter Reactor for Rapid Mixing has been used to perform a scale-up of biphasic Stevens oxidation. The Reactor for Rapid Mixing enabled yields of greater than 99% to be reached with a 58 second residence time at just 50 °C, achieving a throughput of 4.5 kg/day.
Join the Vapourtec Knowledge Base to access this Application note
Get in touch
For more information on flow chemistry systems and services please use the contact methods below.
Call us on +44 (0)1284 728659 or Email us