Logging and data capture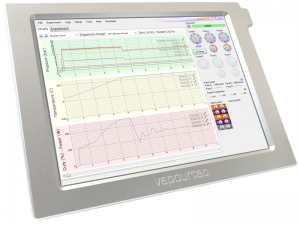 Flow Commander™ has built in datalogging features for convenient recording of reaction progress and conditions.
Pressure, temperature, power, valve states are all recorded in real time and available for analysis after the reaction. Understand reactor conditions during different phases of the reaction and analyse pump performance and multiple reaction data all with one convenient file. Transfer data for use in PDF, CSV (for excel or similar spreadsheet applications) or flowcommander platform formats.
Store reaction conditions
Analyse multiple reaction data sets
Log reactor power and temperature