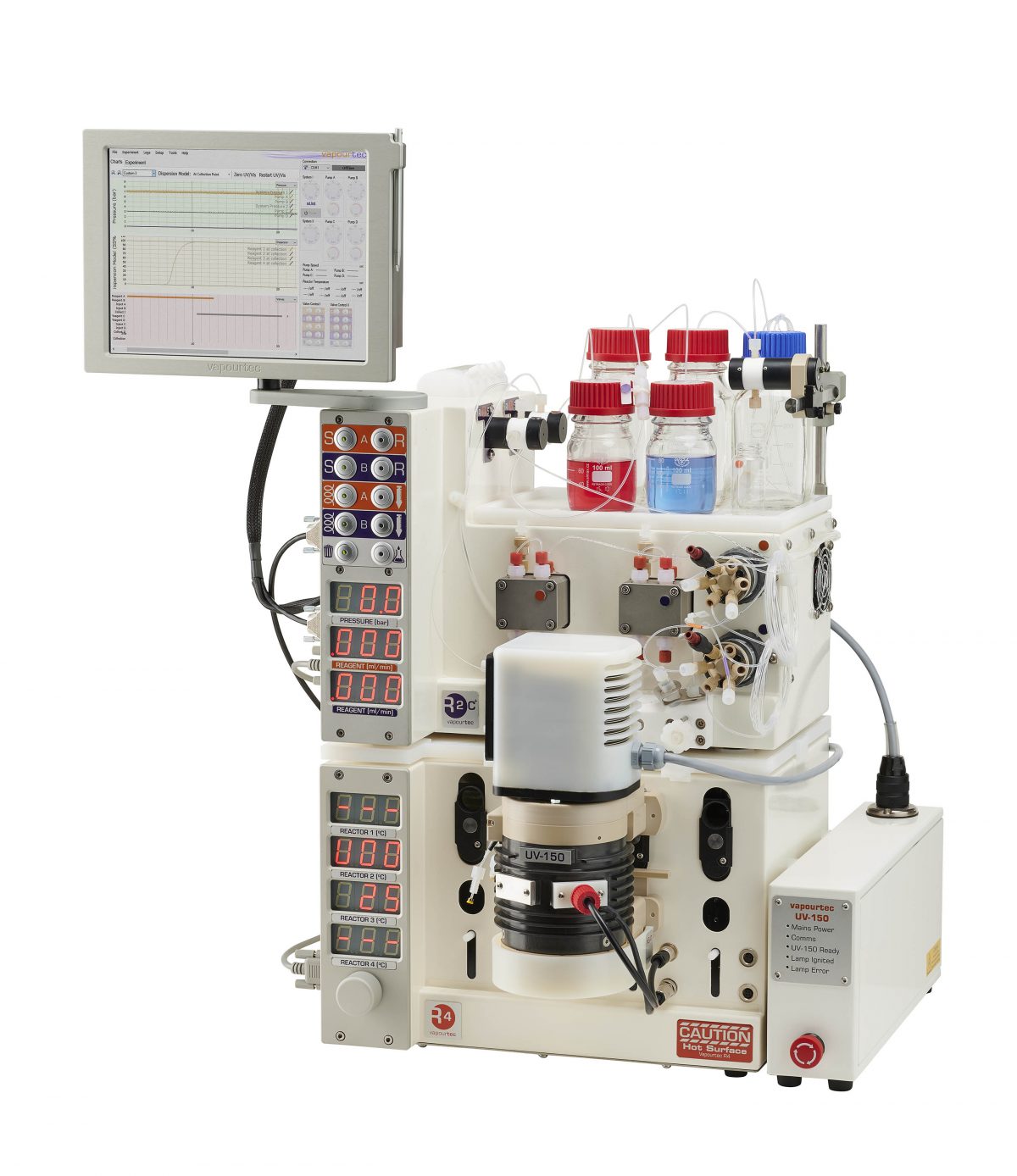 A recent article in the EPA (European Photochemistry Association) Newsletter, co-authored by Michael Oelgemöller of James Cook University in Australia, profiles the key role played by Vapourtec's UV-150 reactor in expanding the scope and potential of continuous flow photochemistry research.
Entitled 'Continuous flow photochemistry made easy with Vapourtec's photoreactor series', the feature focuses on the functionality and flexibility of a reactor that has, to date, been cited in over 75 peer review publications.
Michael Oelgemöller [1] explained: "Flow photochemistry has undoubtedly become an easier and a more viable proposition for chemists since the UV-150 was launched in 2014. It has played a pivotal role in many discoveries.
"The reactor has evolved over time thanks to innovative additions that simplify routes to flow photochemistry that include a wide range of both homogenous and heterogenous reactions. The potential continues to grow."
He adds: "In contrast to other commercial devices, the UV-150 allows photochemical investigations across the entire photochemically important spectrum from UVC to visible light."
Michael's co-author Duncan Guthrie, founder and MD of Vapourtec, commented: "The UV-150 really has made a dramatic impact with successful research projects across the globe over the past six years.
"We set out with the aim of making flow photochemistry more accessible with the UV-150 and this article perfectly demonstrates the ways in which it delivers on those aims," added Duncan.
[1] Michael Oelgemöller is an associate professor who joined James Cook University, Queensland in 2009. A pioneer in flow photochemistry and leading expert in applied photochemistry, Michael leads the Applied and Green Photochemistry research group. Michael is currently collaborating with Vapourtec, "The strategic goal of the collaboration is to pool expertise and resources in order to accelerate the adoption of continuous flow photochemical reactors by the fine chemical industry and to develop next-generation flow photoreactors for chemical production"
Contact: michael.oelgemoeller@jcu.edu.au
Homepage: https://jcu.me/michael.oelgemoeller
To find out more about the UV-150 Photochemical Reactor click here