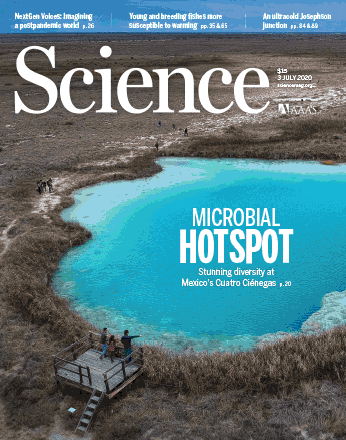 A paper entitled "C(sp3)–H functionalizations of light hydrocarbons using decatungstate photocatalysis in flow " , concerning a revolutionary photochemistry research project at Eindhoven University that was led by Professor Tim Noël and involved Vapourtec, has been published by the prestigious Science magazine.
The research is focused on a novel photocatalytic reaction, the direct activation of gaseous hydrocarbons at room temperature, using an inexpensive photocatalyst.
Vapourtec's Dr Manuel Nuño commented: "We have been working on this project with Professor Noël for the past 12 months and it is a great coup to see it now published in one of the world's top academic journals. The Science Magazine spans all scientific disciplines, and only the ground-breaking research outputs make the cut.
This incredible piece of research shows the possibility to activate, under mild conditions, what are probably the most inert bonds in organic chemistry; converting gaseous alkenes into high added value synthons. The simplest way to assess the importance of this work, would be to think on alternative chemical routes which would allow to make the same compound. In most cases, it would involve either a bromination, or an organometallic reaction under controlled conditions. These are more complex (and hazardous) routes with a lower atom efficiency.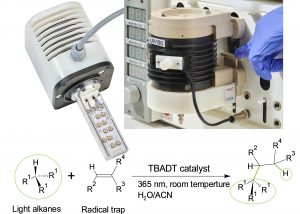 "It reflects well on the hard work of Professor Noël and his group at Eindhoven and we are delighted that our UV-150 photochemical reactor, together with our new high-power LED, has contributed towards enabling this breakthrough," added Dr Nuño.
Tim Noël commented "The UV-150 reactor, working in conjunction with a high-power LED, increases the potential of photochemistry within a continuous flow context and it really came into its own over the course of this important research project.  It's very important to have technology that you can count on.
"We are also grateful for the trust of Vapourtec in letting us test some prototype high powered UV light source which were key in obtaining the results published in Science."
To read the paper featured in this article click here
To find out more about Vapourtec's UV-150 photochemical reactor click here
To read more publications using Vapourtec equipment click here