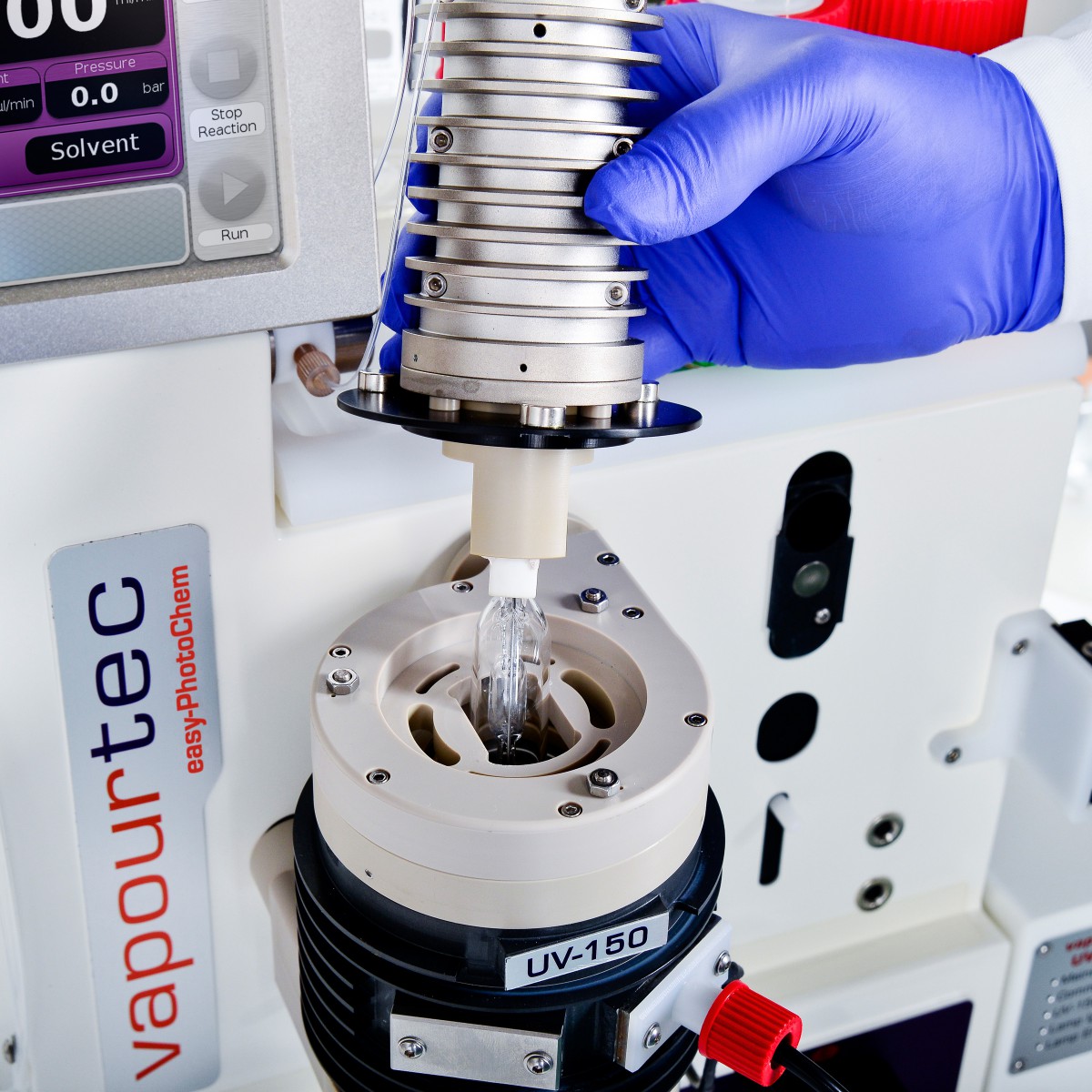 "Photochemistry in Flow" is the subject matter of a presentation being given by Duncan Guthrie, founder and MD of Vapourtec, at the forthcoming 4th annual Zing Continuous Flow Chemistry Conference in Albufeira, Portugal (April 25-28).
The talk (April 27, 19.30-19.45) will encompass the way in which the Vapourtec UV-150 Photochemical Reactor, launched two years ago, has enhanced the landscape of possibilities in terms of flow photochemistry research. It has already been cited in 12 published papers.
The Zing conference brings together scientists from academia and industry to discuss developments in all aspects of continuous flow chemistry.
Duncan explained: "I'm delighted to be presenting at the Zing conference in front of so many flow chemistry experts with many operating at the cutting edge of photochemistry research and development.
"It's vital that the industry maintains a close dialogue with academia in order to drive continual innovation and the UV-150 is a good example of this approach reaping dividends.
"The UV-150 has far exceeded our expectations in terms of its impact on photochemistry over the past couple of years and we continue to see strong interest in this pioneering piece of technology across the globe," added Duncan who will also be showcasing other Vapourtec systems and products.
To read more about flow photochemistry click here