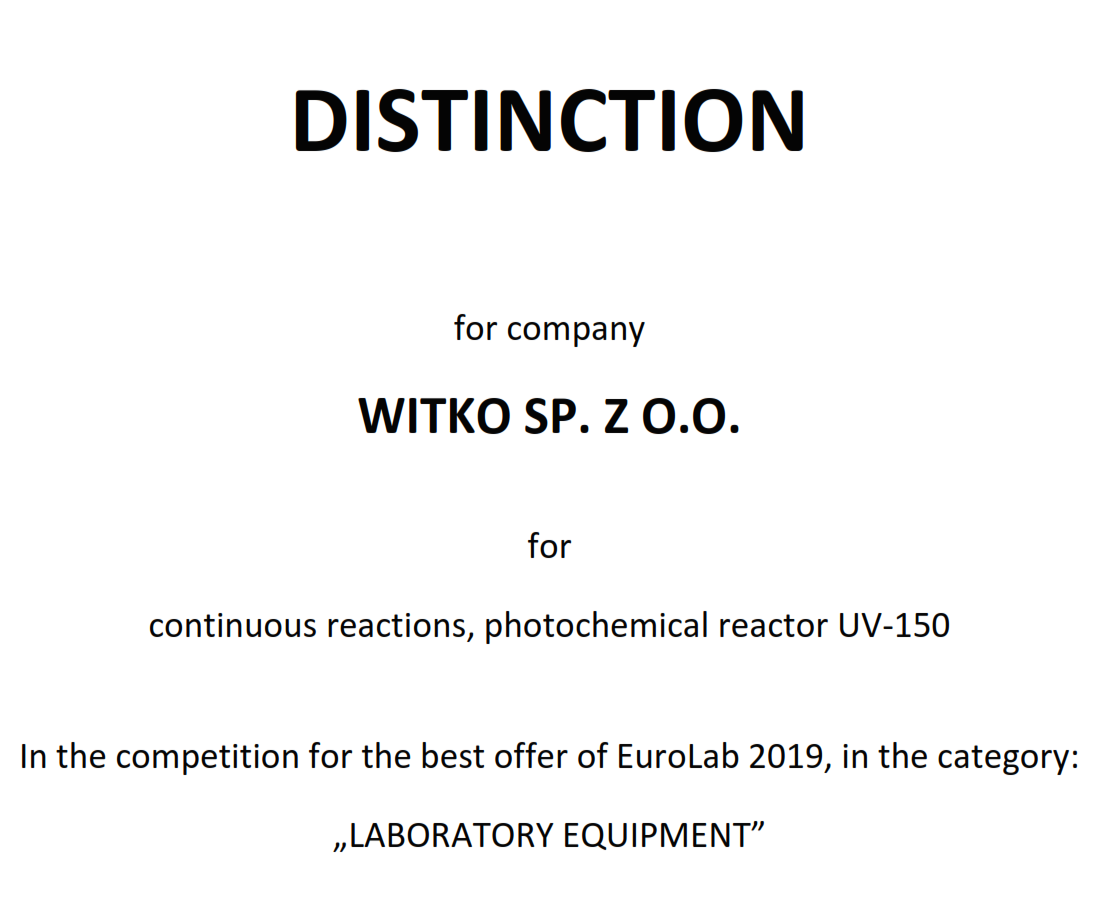 Vapourtec's Polish distributor WITKO has come in for some high praise after receiving a distinction within the lab equipment category at the recent EuroLab fair in Warsaw.
WITKO Development Director Jacek Dygas commented: "The co-operation between our two companies is proving fruitful. Vapourtec's high quality products combined with our own promotion is working well and it was great to be recognised in this way for the UV-150 photochemical reactor demonstrated at EuroLab."
The UV-150 photochemical reactor, launched 5 years ago, has already been cited in 50 peer review publications and is currently in use in over 150 chemistry labs around the world.
Vapourtec Sales Manager Stacey Crane added: "The pioneering UV-150 has helped to increase the scope and potential of photochemistry and flow chemistry since being launched in 2014. We are delighted to see WITKO recognised in this way for their promotion of the reactor at EuroLab."
About WITKO:
Our mission is delivering the innovative solutions for Polish scientists, including: continuous-flow reactors for synthesis, photochemical reactors, parallel reaction stations, jacketed lab reactors, benchtop and hotplate tools.
WITKO is strong complex laboratory supplier (shareholder of the Lab Logistics Group) for universities, pharma, regulators, inspections and industrial laboratories providing: design of laboratories, delivery and installation of furniture, supply of devices, usables, reagents, performing instruments qualification, warranty and post warranty service.
For more information on WITKO click here:
For more information on the UV-150 photochemical reactor click here: