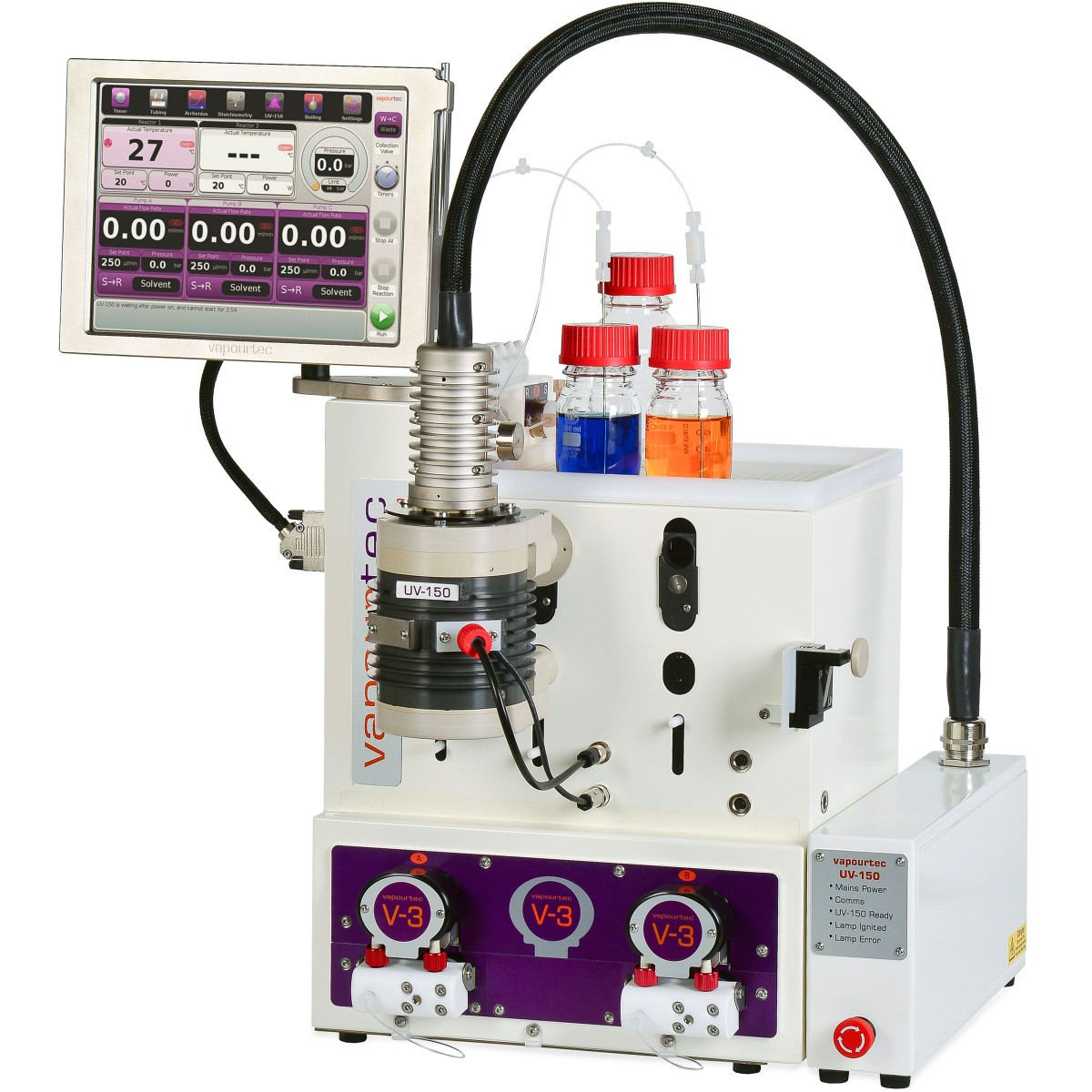 Flow chemistry specialists Vapourtec will be attending the forthcoming LabFact project launch and GdR Synth-Flux event in France on 21-22 May at La Maison de l'Université in Rouen, Normandie.
The joint event will feature the first official announcement by LabFact, a cross channel chemistry initiative aimed at assisting SMEs in the France (Channel) England region, of 4 million Euros in funding from ERDF for a project that brings together scientists from laboratories in both nations.
GdR Synth-Flux, a network of research laboratories focused on flow chemistry, have organised their event as a conference and forum for flow chemists. This will also be an opportunity to showcase the latest developments in continuous process techniques and technologies.
Vapourtec will be demonstrating their easy-Medchem flow chemistry system together with the widely acclaimed UV-150 photochemical reactor and recently launched Ion electrochemical reactor.
Vapourtec's Karine Verquin commented: "We applaud the award of significant funding such as this and the international co-operation that comes with it. Awareness of flow chemistry's potential is growing rapidly and this kind of recognition will only help its cause"
For more information on the event click here:
For more information on the E-Series click here
For more information on the UV-150 photochemical reactor click here:
For more information on the Ion electrochemical reactor click here: