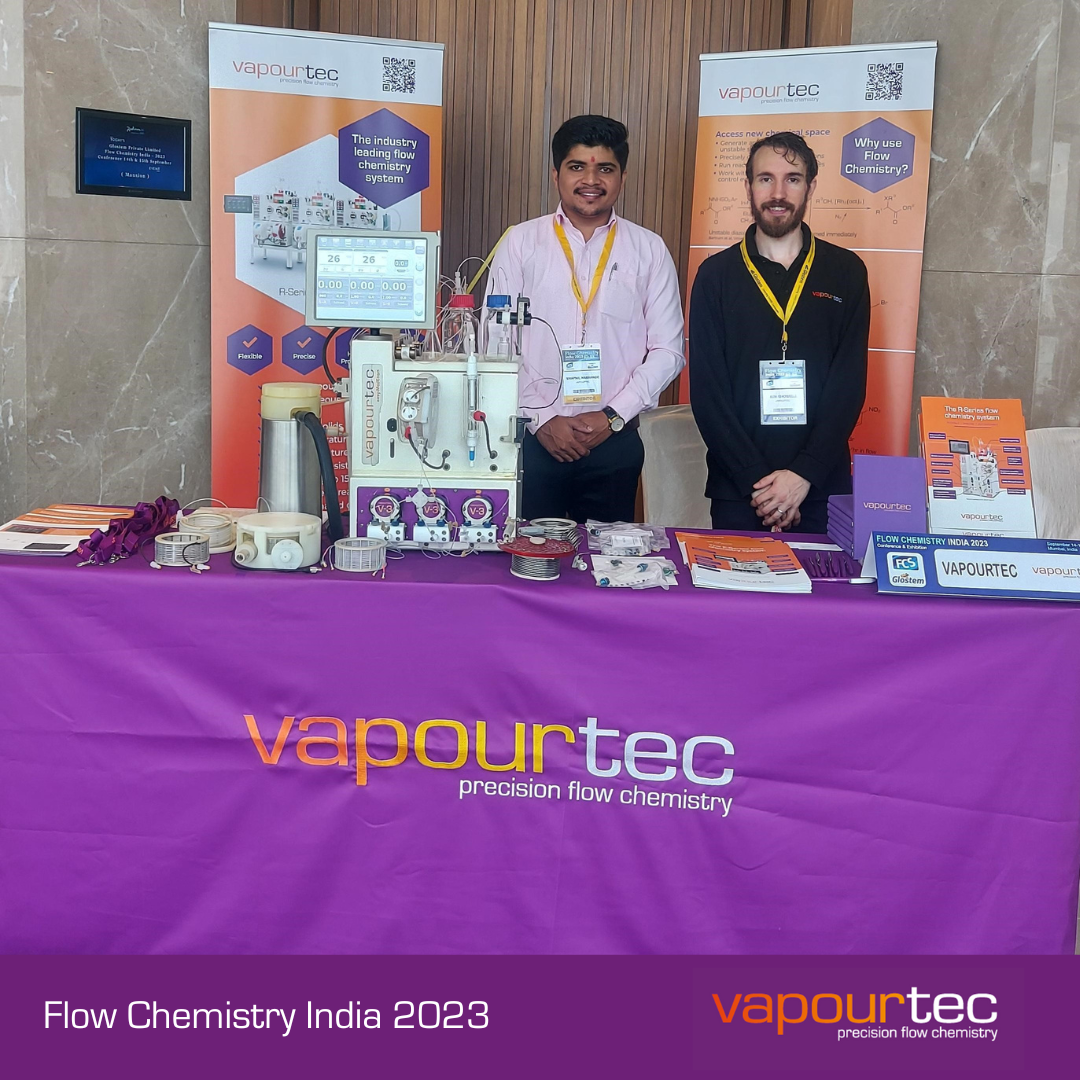 Ben Showell, Field Service Engineer at Vapourtec, recently showcased the latest advancements in flow chemistry at Flow Chemistry India in Mumbai. Distinguished keynote speakers, including Timothy Noël, President of the Flow Chemistry Society, Paul Watts, Research Chair in Microfluidic Bio/Chemical Processing at Nelson Mandela University, and Amol A Kulkarni, Scientist at the National Chemical Laboratory, graced the event.
Flow Chemistry India fostered discussions covering a wide range of topics, from process intensification to the use of electro– and photochemical reactors, advanced techniques in mastering flow chemistry, and the challenges and opportunities in supramolecular chemistry within flow systems.
The event attracted professionals from diverse backgrounds—scientists, chemists, chemical engineers, and researchers—who gathered at booth E8. There, Ben Showell presented Vapourtec's entry-level E-Series configuration alongside Swapnil Narwade from Pi-Process Intensification Experts LLP, Vapourtec's distributor.
The two-day event marked a resounding success, providing a platform for knowledge exchange and collaboration. Flow Chemistry India highlighted the growing interest in flow chemistry and underscored Vapourtec's pivotal role in advancing this dynamic field.
Contact Pi-Process Intensification Experts LLP