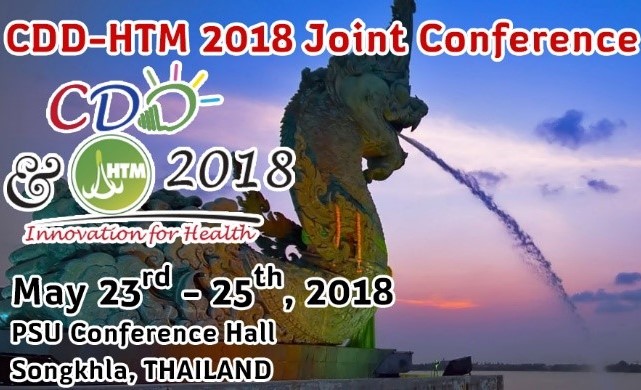 Our distributors in Thailand, Applied Chemical and Instrument Co. Ltd, will be exhibiting at the forthcoming joint CDD and HTM conference in Songkhla (23rd – 25th May 2018). Here they will be showcasing the Vapourtec easy-Medchem E-Series flow chemistry system.
The easy-Medchem is a system aimed at chemists looking to do initial reactions, followed by scale up optimisation. It is easy to use, affordable and flexible with a wide reactor temperature range from -70°C to 250°C. The system includes a tube reactor and column reactor but can be tailored to suit your research needs by the addition of Vapourtec's extensive reactor range. This includes the ground-breaking UV-150 photochemical reactor which offers safe, precise, efficient, and scalable photochemistry to the laboratory bench.
Vapourtec's Distributor Manager Hannah Chilvers commented 'We are excited for Applied Chemical and Instrument Co. Ltd (ACI) to be exhibiting at the CDD and HTM conference.'
'Asia as a whole, is a rapidly growing market for flow chemistry and awareness of the benefits of continuous process technologies in Thailand are increasing all the time. We are delighted to have ACI showcasing the latest technologies to both new and experienced users from across Thailand'.
The conference will be held on the 23rd – 25th May 2018 in the International Convention Center (ICC Hat Yai) (Punnakan Road, Kho Hong, Hat Yai, Songkhla 90110, Thailand).
To read more about this event click here