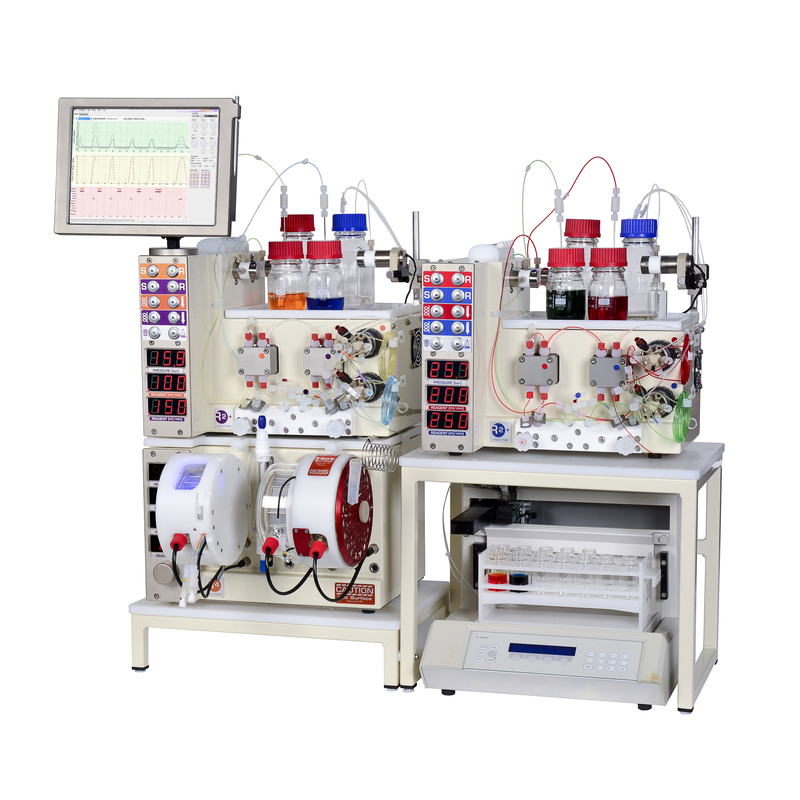 Vapourtec will be showcasing their continuous flow technology at this year's Flow Chemistry Europe conference, to be held at the Welcome Genome Conference Centre in Hinxton near Cambridge (26th & 27th February).
At the event, the pioneering Vapourtec R-Series flow chemistry system will be on show together with the UV-150 photochemical reactor and newly developed Ion electrochemical reactor.
Vapourtec Sales Manager Stacey Crane explained: "Flow Chemistry Europe is one of the biggest events in the continuous processing calendar with this year's meeting focusing principally on chemical synthesis in flow, including emerging techniques such as electrochemistry and photochemistry, the development of multi-step synthesis and applications in pharmaceutical manufacturing".
"We are excited to be demonstrating two of our most popular R-Series pump modules" added Stacey "our R2S advanced peristaltic pump is capable of pumping light slurries and suspensions, strong acids, organometallics and gases, and our chemically resistant R2C pump module can pump fuming nitric acid and concentrated sulphuric acid amongst other corrosive chemicals".
"The ground-breaking UV-150 photochemical reactor and the exciting new Ion electrochemical reactor will both be on our stand. The UV-150 has made previously challenging photochemical reactions accessible and allows chemists to take full advantage of the powerful synthetic routes offered by photochemistry.   Vapourtec believe the Ion will do the same in electrochemistry" added Stacey.
For more information on the conference click here:
For more information on the R-Series click here:
For more information on the UV-150 photochemical reactor click here:
For more information on the Ion Electrochemical reactor click here: