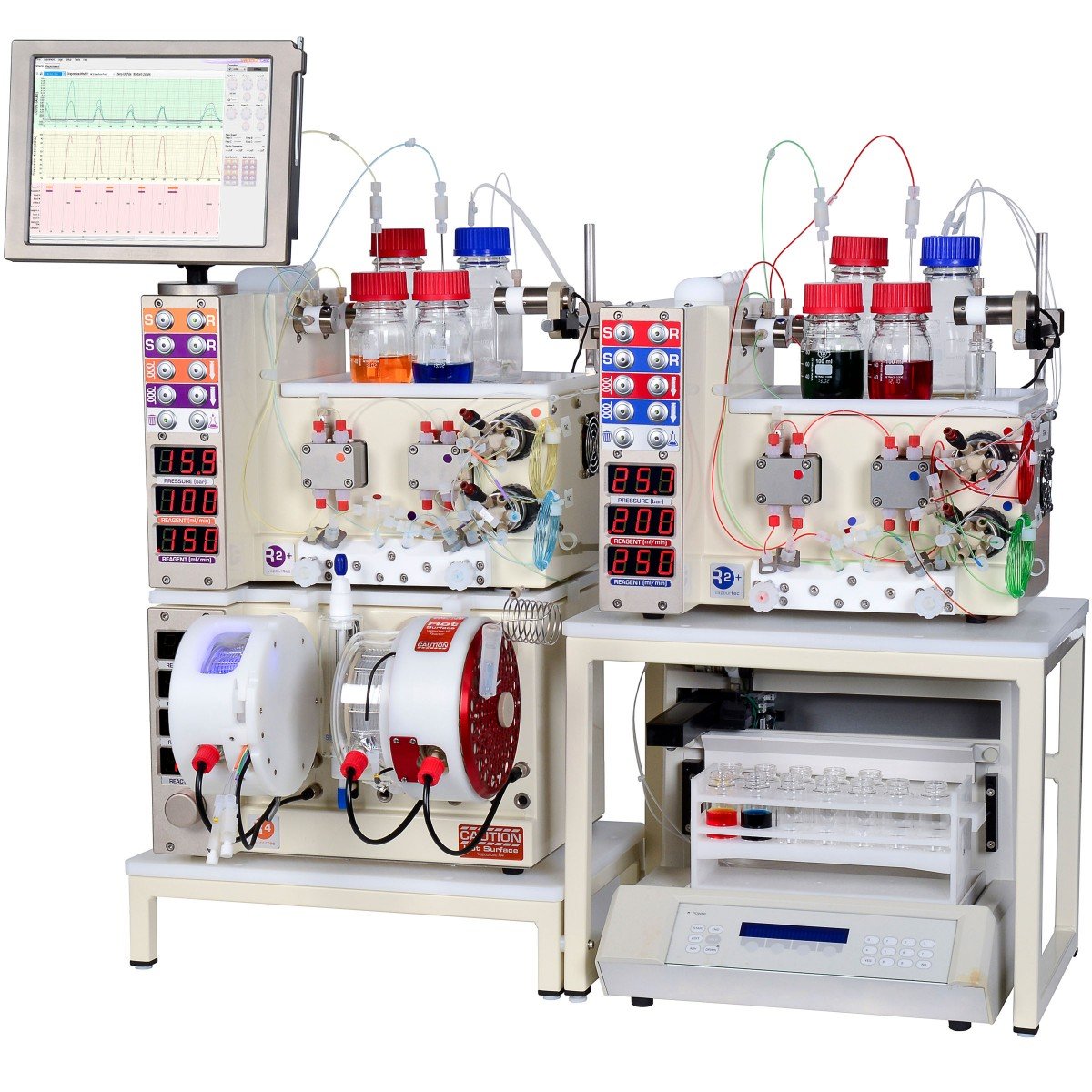 Flow chemistry engineering specialists Vapourtec will be showcasing a range of their innovative flow chemistry equipment at the forthcoming ACS (American Chemical Society) National Meeting in San Diego (August 25-29).
Vapourtec are market leaders in the design and manufacture of lab scale flow chemistry equipment, selling internationally across sectors including education, pharmaceutical and industry. Vapourtec systems are used by the top 20 pharmaceutical companies as well as by leading academic research groups.
The use of flow chemistry offers many advantages over traditional batch such as safer, selective and faster reactions, optimising reactions and cheaper, greener reactions. Flow chemistry has opened avenues for synthesis simply not possible in batch and remains an area with vast amounts of potential to be unlocked. Therefore, cited in over 550 publications, Vapourtec is proud to be able to bring flow chemistry to laboratories across the globe.
At the upcoming ACS Vapourtec will have an R-Series system configuration on show consisting of the R4 reactor module and R2C+ pump module. In addition to this Vapourtec will also be exhibiting their ground-breaking UV-150 photochemical reactor and the recently launched Ion electrochemical reactor. Along with this their SF-10 reagent pump will also be demonstrated at the Vapourtec booth (1232).
Vapourtec founder and MD Duncan Guthrie commented: "The ACS meeting presents us with the perfect opportunity to display technologies that are helping to shape and expand the incredible potential of flow chemistry and meet with our flow chemistry friends and customers from around the world."
For more information on the event click here
For more information on the R-Series click here