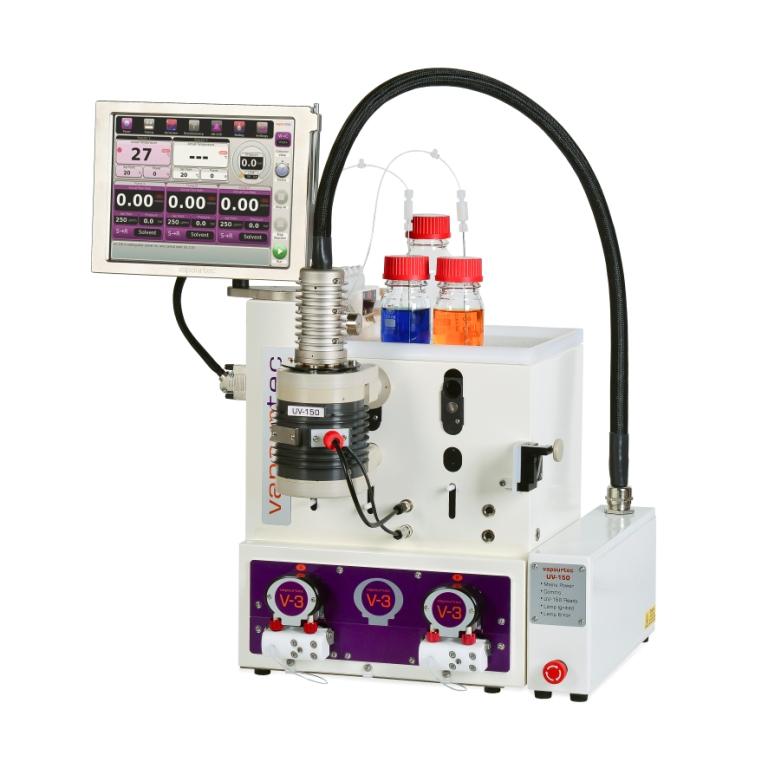 Cambridge (UK) based Vapourtec will be showcasing the very latest continuous processing systems at the forthcoming Flow Chemistry Europe event in Berlin, Germany (17-18 February 2015).
Their conference presence (stand 07) will feature the E-Series, a robust, easy to use and affordable flow chemistry system that has contributed towards the 12-year-old company being cited for research breakthroughs in over 150 peer review publications.
Vapourtec will also be showing their exciting new UV-150 continuous flow photochemical reactor.
Vapourtec MD and founder Duncan Guthrie commented: "Flow Chemistry Europe is a major landmark event in raising the profile of continuous processing and the systems and technologies involved in its delivery.
"The untapped potential of flow chemistry is significant and events like this give us a platform to demonstrate how our systems can help to realise it to experts and professionals from across the continent," added Duncan.
Vapourtec design and manufacture flow chemistry systems for a wide variety of sectors including education, pharmaceutical and industry with their technologies used by all of the major pharmaceutical brands.
For more details see our events page
Find out more