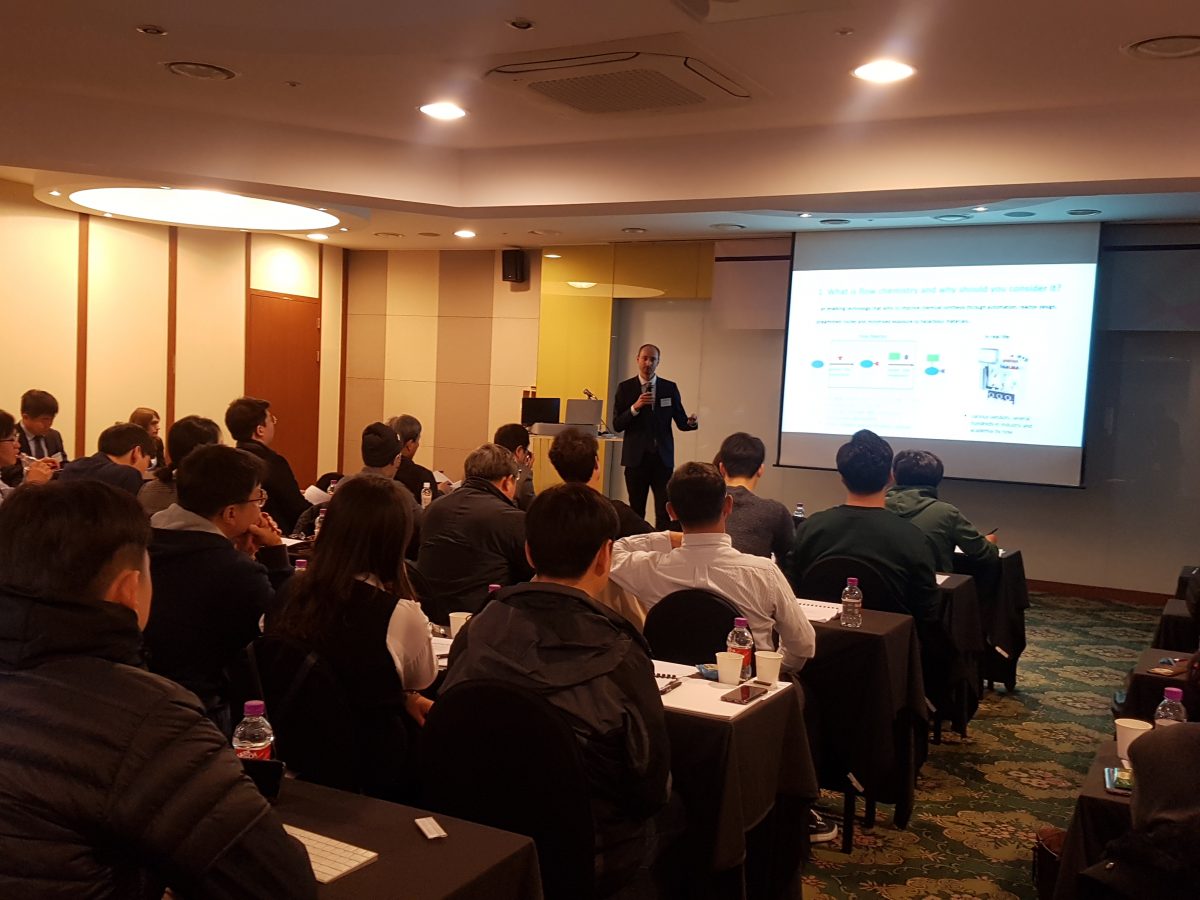 Vapourtec distributor manager Dr Hannah Chilvers, and eminent scientist Dr Marcus Baumann, Assistant Professor of the School of Chemistry at the University of Dublin (http://www.ucd.ie/research/people/chemistry/drmarcusbaumann/) recently delivered a seminar on the role and latest developments in flow chemistry at The K Hotel, Seoul.
The event was organised by Vapourtec's distributors, Marktech Trading Co Ltd, and was well attended by both new and experienced users of flow chemistry.
Hannah Chilvers commented 'Interest in flow chemistry is growing all the time and this seminar was a fantastic opportunity to discuss the technology with an expanding market. The seminar covered many aspects of flow chemistry from the key principles and benefits, the applications in industry and the future directions. The event was a great success with significant levels of interest in flow chemistry and Vapourtec systems. Vapourtec were honoured to have Marcus present at the seminar with us.'
The event also included a demonstration of the pioneering UV-150 LED photochemical reactor together with the versatile E-Series flow chemistry system.
Vapourtec would like to thank Marktech for a very well organised meeting.