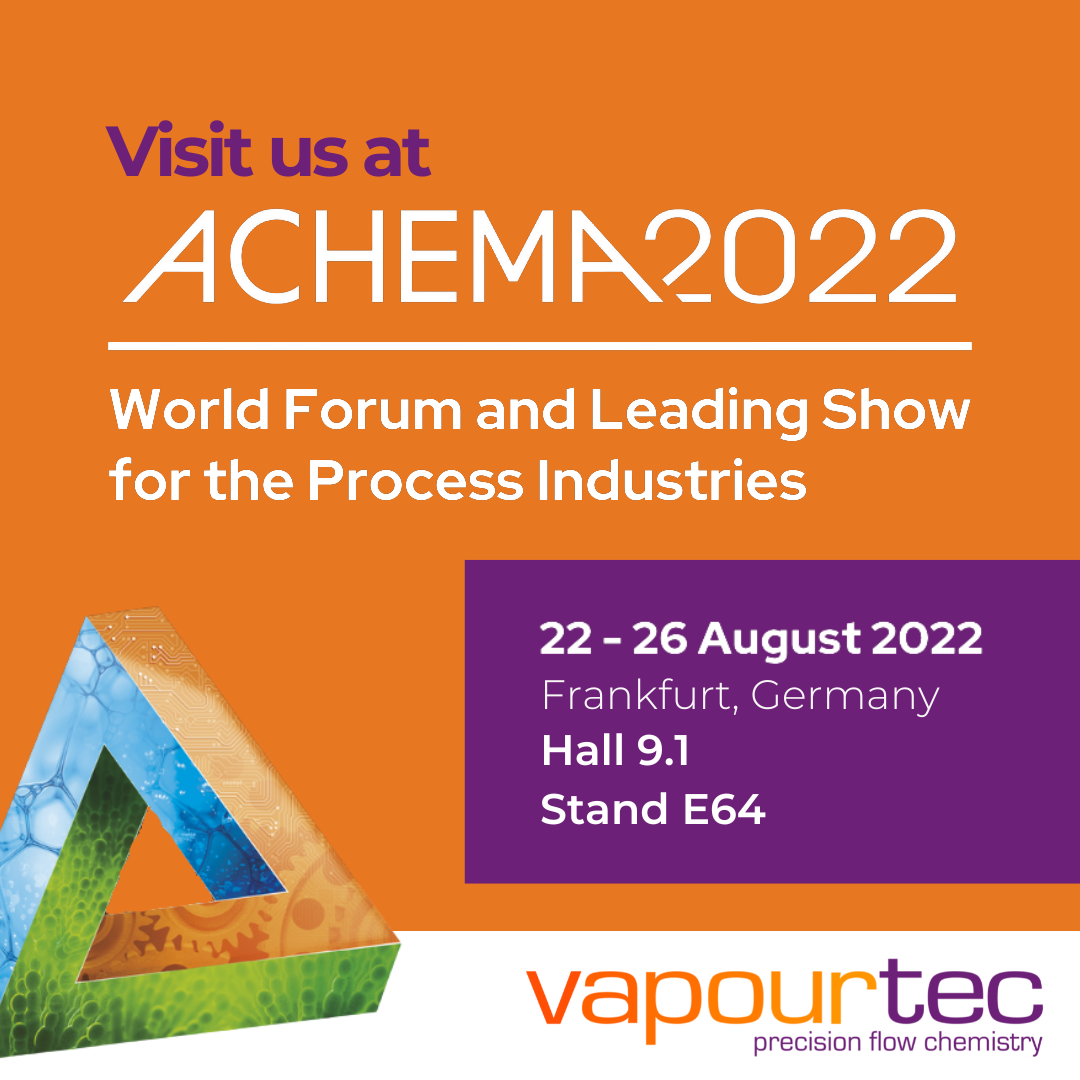 Mark your calendars! The Vapourtec team are heading to ACHEMA 2022 in Frankfurt, Germany between the 22nd – 26th August, which is a unique exhibition showcasing the world's most successful and innovative companies in the process industry. It is the place to be if you want to find out more about current and future trends, network with innovators and engage with industry experts.
We are delighted to be one of over 2,000 exhibitors in attendance, and we will be displaying our world class flow chemistry equipment, including our R-Series, E-Series, and SF-10 pump, with welcoming Vapourtec sales experts on hand to answer any queries you may have. Vapourtec offers best in class accuracy of flow and temperature control, ensuring repeatability of results, with our systems giving you complete control and flexibility, adapting to the changing needs of your research.
The last ACHEMA event in 2018 drew crowds of almost 150,000 attendees from 150 different countries, and we expect this year will be no different as chemists, engineers, process technicians, biotechnologists, and skilled experts from many other disciplines come together for this exceptional event.
Our Chief Scientific Officer Manuel and Research Scientist Victoire will both be in attendance at our stand, and are looking forward to meeting everyone. If you want to find out more about the world's leading flow chemistry equipment, then be sure to come and say hello to us in the Flow Chemistry Pavilion at stand E64, hall 9.1.