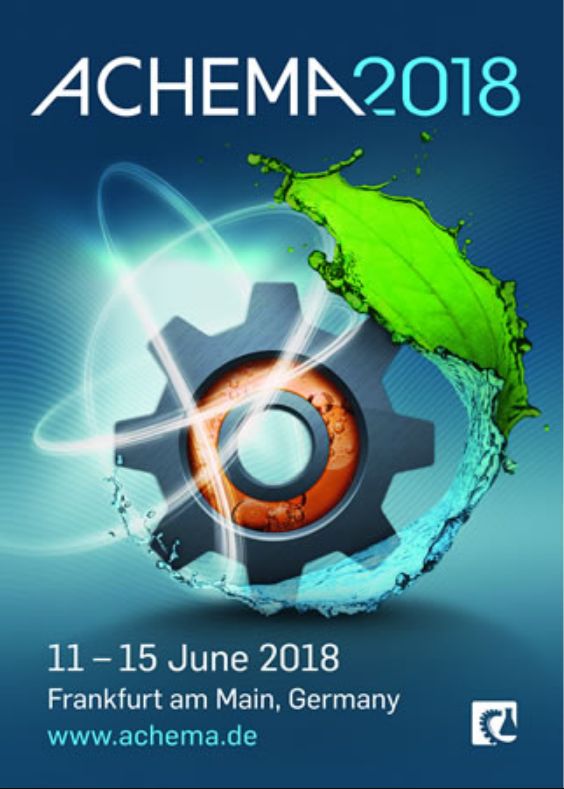 Vapourtec will be exhibiting in the new Flow Chemistry Pavilion at the globally renowned ACHEMA 2018 world forum for chemical engineering and the process industry. A key focus for the event is a new trend in the process industry – a movement towards flexible production.
On Wednesday 13th June at 12:30, Research Scientist Dr Ryan Skilton, from Vapourtec will be speaking about 'Research Towards Automated Continuous Flow Peptide Synthesis'. Over the past two years, in collaboration with New Path Molecular Research Ltd (NPM), Vapourtec has developed an innovative reactor technology for use with continuous flow methods for Peptide Synthesis. Dr Skilton will discuss how the platform has resulted in a powerful synthetic system that is capable of producing high purity peptides in high yields. Visitors to the event can learn how continuous flow technologies have been used to reduce wastage and implement in-process controls in solid phase peptide synthesis (SPPS).
"We are very excited about our work with peptide synthesis" says Dr Skilton "my presentation will discuss some of the challenges of peptide synthesis in flow, how our technology has been able to overcome these hurdles, and make the process more repeatable, and more efficient".
Four innovative Vapourtec Flow Chemistry products will be demonstrated throughout the week, on the Vapourtec stand, in hall 9.2 booth number a.30.a.
The R-Series with full automation capability, undoubtedly the most versatile, modular flow chemistry system available today.
The E-Series, easy-Medchem, optimised for Medicinal chemistry – a robust, easy to use affordable system.
The SF-10 Laboratory pump, a versatile laboratory pump designed for use in applications ranging from dosing reagents and gases to operation as a laboratory pump pressure regulator.
UV-150 LED advanced photochemical reactor intended for continuous flow operation. The reactor enables chemists to take full advantage of the powerful reactions and synthetic routes offered by photochemistry.
ACHEMA 2018 takes place from 11th-15th June, in Frankfurt, Germany, attracting leading organisations in the process industry from around the world. More than 167,000 participants are expected at the event, exceeding visitor figures for the last event in 2015.
About New Path Molecular Research Ltd
New Path Molecular is a spin out from Prof S V Ley's group at the University of Cambridge and is an innovation partner to pharmaceutical companies and biotechs in human and animal health, crop science and fine chemicals.
About Vapourtec Ltd
Vapourtec design and manufacture flow chemistry systems for a wide variety of sectors across the globe including education, pharmaceutical and industry with their technologies used by all of the major pharmaceutical brands.  Established in 2003, Vapourtec has developed a flourishing international market for its technology with sales across much of the developed world including USA, China, Japan, Singapore and India.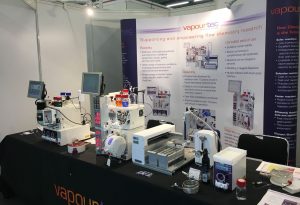 To read more about this event click here