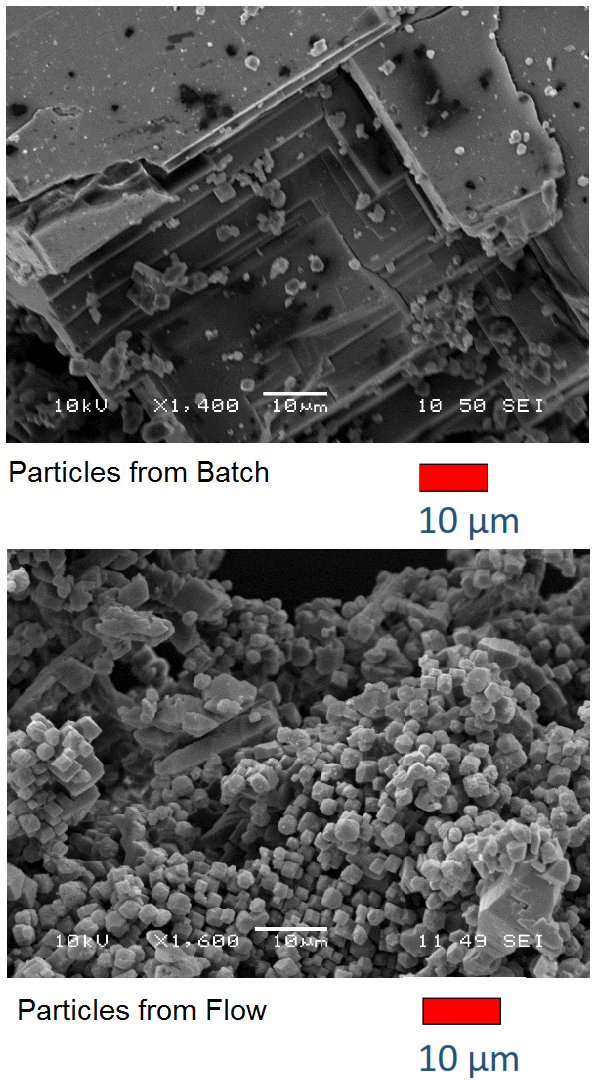 IMRET14 (International Conferences on MicroREaction Technology) conference in Beijing, China attracted 280 delegates from 20 nations.  With 183 scientific presentations (including 65 posters) there was more than enough to keep the delegates interested.  On the sunny afternoon of the final day there was also a well organised visit to the Great Wall of China.
As well as an exhibition stand (booth 10) showcasing the E-Series easy-MedChem system and UV-150 photochemical reactor, Vapourtec's continuous process technology was highlighted in two speaker presentations.
On day 1 Michael Oelgemoeller of James Cook University in Australia presented his work entitled "Flow photochemistry made easy in the advanced Vapourtec UV-150 flow photoreactor".
In addition Pierre-Baptiste Flandrin of Bath University UK presented a poster entitled "Synthesis and control of spin crossover compound [Fe(Htrz)2(trz)](BF4) nanoscale particles with tubular flow reactors".
Vapourtec MD Duncan Guthrie commented: "Vapourtec is linking up at IMRET with Tegent Scientific Ltd, our exclusive distribution partner for China and Hong Kong. Jack Ding from Tegent joined me in Beijing to help demonstrate the capabilities of the easy-MedChem system and UV-150 photochemical reactor.
"We are delighted that our flow chemistry technology, already cited in over 200 publications, was in the spotlight as part of the two presentations.
"The work of Pierre-Baptiste Flandrin involves using our R-Series system and comparing the particle size distribution achievable in batch with that achievable in a range of tubular reactors manufactured by Vapourtec.  Tubular reactors used vary in volume from 30 mL to 140 mL," added Duncan.
This year's IMRET was co-hosted by Tsinghua University and Dalian Institute of Chemical Physics, Chinese Academy of Sciences.