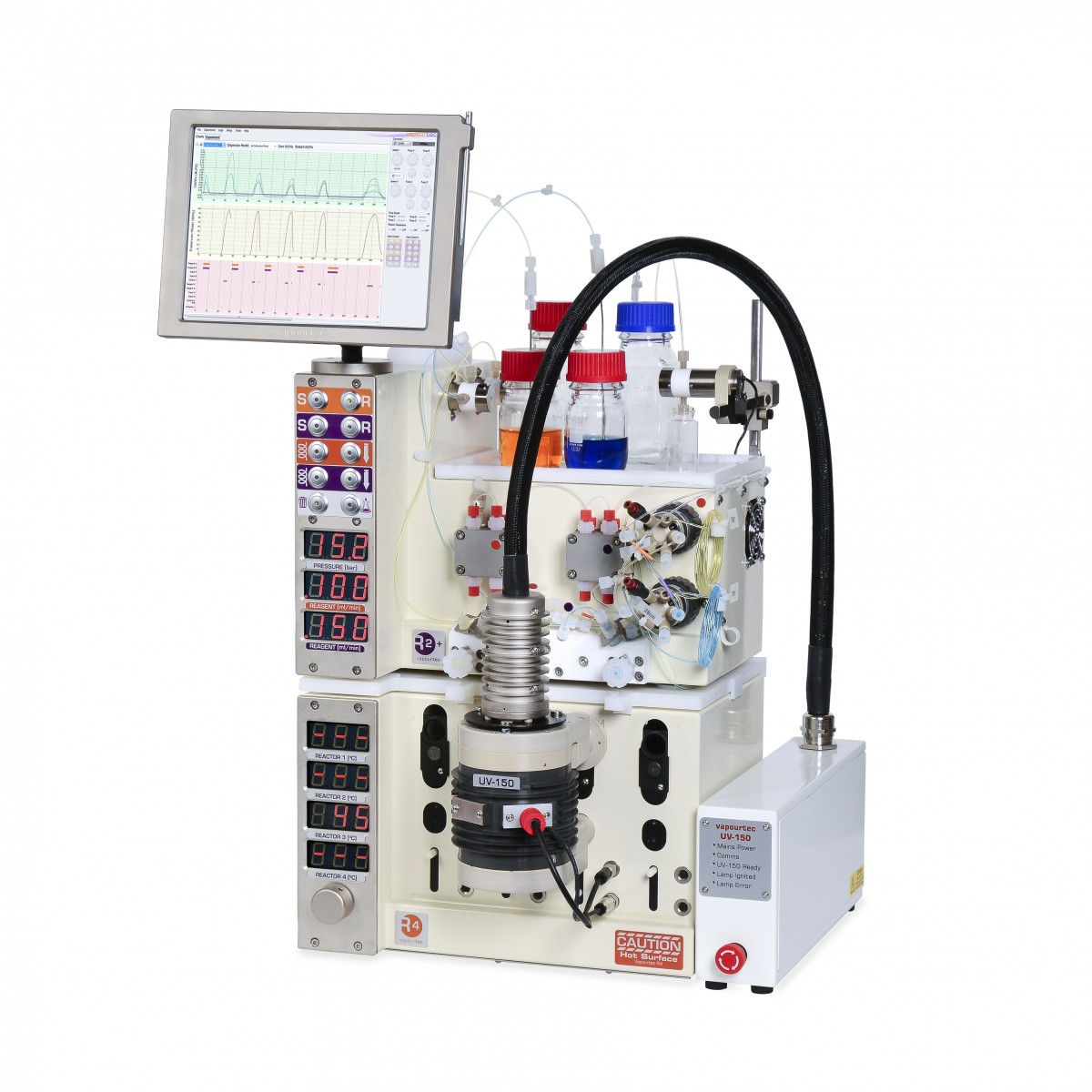 Flow chemistry specialists Vapourtec will be in the spotlight at the forthcoming Continuous Flow Technology IV conference (14-16 May, Manchester) with several speakers set to cite their technologies and a range of world leading systems and pioneering reactors on show at their booth 9. Speakers include Professor Ian Baxendale of Durham University, Professor Thomas Wirth of Cardiff University whose presentation entitled "Electrification of synthesis and advances in flow chemistry" refers to Vapourtec's new Ion electrochemical reactor and Jesus Alcazar of Janssen-Cilag discussing flow chemistry's growing role in drug discovery.
The Ion reactor will be on show together with the R-Series flow chemistry system (with R2C+ pump module capable of pumping fuming nitric and concentrated sulphuric acid) and UV-150 photochemical reactor which allows the full potential of photochemistry to be exploited safely, precisely and efficiently.
Vapourtec Sales Manager Stacey Crane explained: "Cited in over 550 peer review publications, the R-Series system offers versatility and best in class performance whilst the Ion and UV-150 open up the fields of electrochemistry and photochemistry respectively.
"Our systems and reactors, highlighted at our booth and on the speakers' stage, broaden the horizons of flow chemistry and mirror the objectives of this landmark conference,"
The three-day conference, organised by the SCI and the RSC, reflects and profiles the advances made by flow chemistry across a range of industries and areas of academic research.
For more information on the event click here:
For more information on the R-Series click here:
For more information on the UV-150 photochemical reactor click here:
For more information on the Ion electrochemical reactor click here: