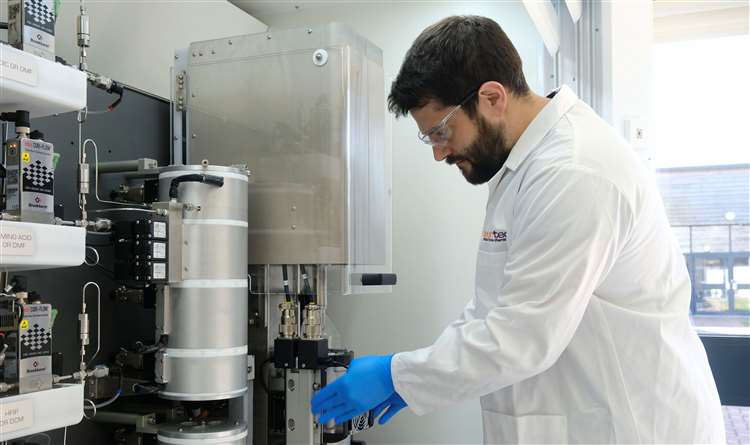 Vapourtec has recently passed the significant milestone of its technology being cited within 1,000 peer reviewed scientific publications, cementing its position as a world leader in the design and manufacture of laboratory scale flow chemistry systems.
Founded in 2003 and based near Cambridge, UK, Vapourtec's systems have contributed towards the development of exciting new synthetic routes for important therapeutics including breast cancer drug Tamoxifen, Artemisinin for the treatment of malaria and peptide drugs focused on the treatment of type 2 diabetes.
The 1000th citation covered the α-alkylation of ketones in flow and was published by McGlacken group at University College Cork.
Chief scientific officer Dr. Manuel Nuño explained: "This is a remarkable milestone and is due to the talent and dedication of our customers and collaborators whose breakthroughs have enabled progress in many fields of chemistry research including photochemistry, electrochemistry, polymerisation and peptide synthesis.
"It places us way ahead of the competition in terms of the number of publication citations and is evidence of the rapidly growing impact and profile of flow chemistry.
"We have come a long way since our first publication citation in 2006. That was published by the Ley group and covered automated continuous flow synthesis of 4,5-disubstituted oxazoles with the latest publication covering Continuous Flow-Facilitated CB2 Agonist Synthesis published by the Kappe group.
"Our mission is to empower and enable scientific discovery through the provision of innovative and precise technology to chemists within industry and academia.
"Many active pharmaceutical ingredients, originally synthesised using a batch approach, can be produced far more efficiently under continuous process conditions bringing down real world costs for the treatment of a myriad conditions," added Manuel.
Vapourtec has provided over 750 R-Series and E-Series flow chemistry systems to laboratories in 23 nations around the world.
Manuel concluded: "We never stand still, are always innovating in the name of science and look forward to enabling many more revolutionary breakthroughs in the future."
Download a list of all publications citing Vapourtec
Visit Vapourtec Resource Centre