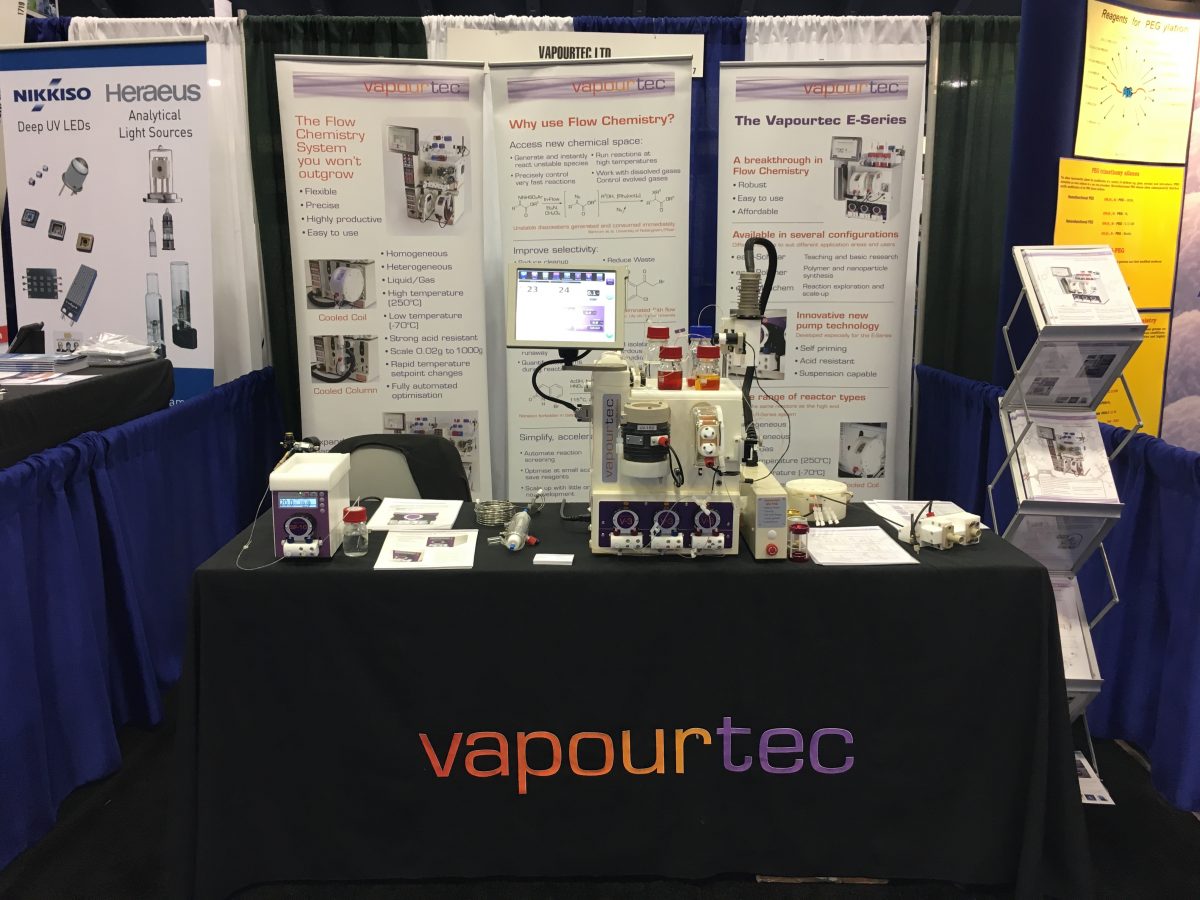 Vapourtec presented its latest flow chemistry innovations at the recent 253rd American Chemical Society (ACS) National Meeting & Expo in San Francisco.
The event proved a great success for Vapourtec with significant levels of interest in continuous flow photochemistry, in particular the variety of light sources available for the innovative UV-150 photochemical reactor. There are now 3 different types of lamp available;  medium pressure mercury lamp with user selectable power, low pressure mercury lamps (3 precise wavelengths) and high power LEDs (15 options between 365 nm to 580 nm).
In addition to photochemistry there were a number of flow chemistry talks and posters at the event including Vi-Anh Vu from SRI International speaking on Multi-step continuous flow synthesis of diphenhydramine.
The event was very well attended with over 18,000 chemists from all over the world.
Vapourtec Sales Manager Stacey Crane commented 'interest in flow chemistry is growing all the time with Vapourtec's systems and reactor technologies. The US is proving to be a global leader in the adoption of flow chemistry techniques and Vapourtec is playing its part in facilitating and enhancing this growth in research and experimentation.'
"We are now looking forward to the next ACS National Meeting and Exposition in Washington in August,"
For further information on Vapourtec products or to arrange a meeting at Washington please Email Stacey Crane