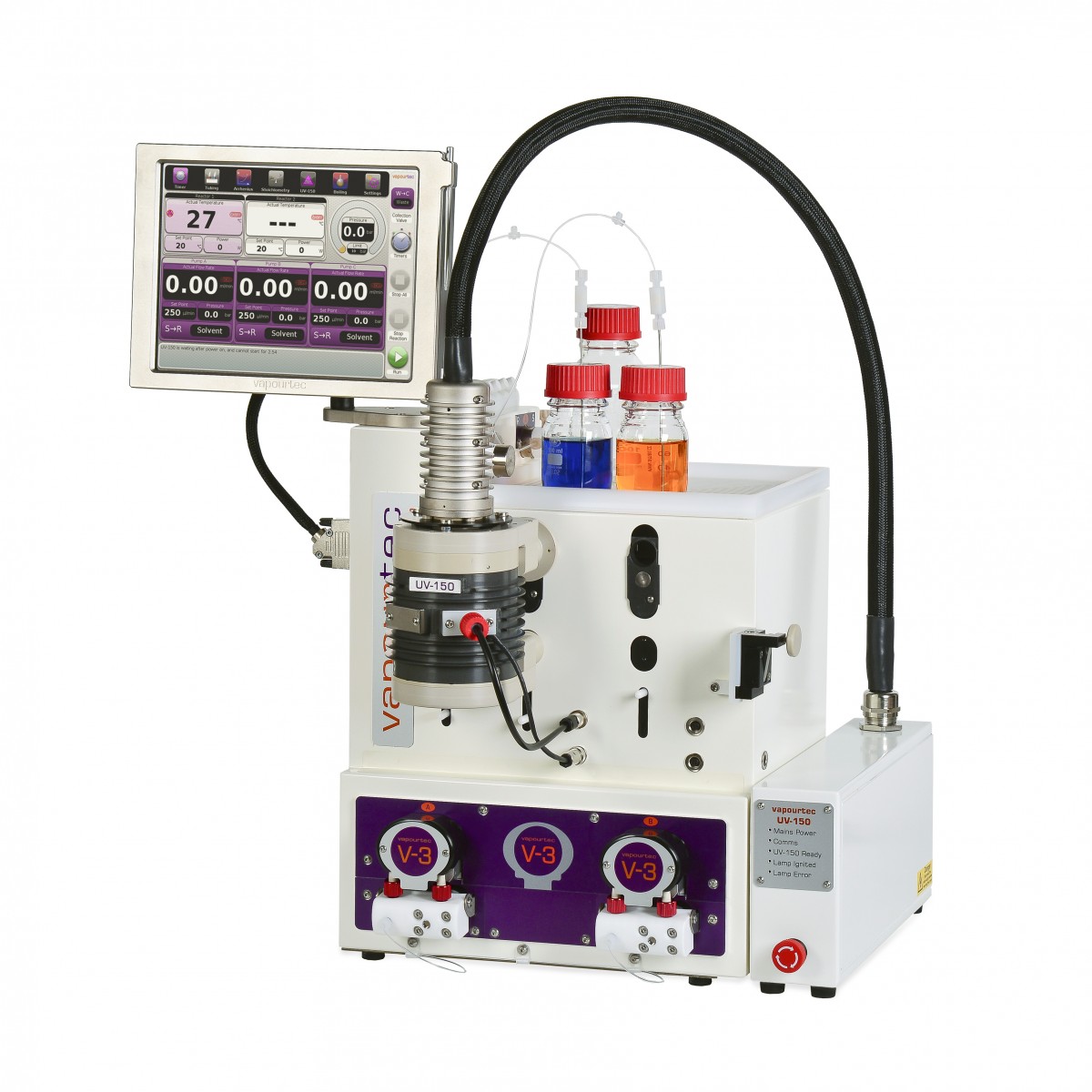 Vapourtec (Cambridge, UK) will be demonstrating their easy–Photochem flow chemistry system and UV-150 photochemical reactor at JCO 2016 (Journees de Chimie organique 2016, Palaiseau, France 7-9 Sept).
In addition, Vapourtec Sales Manager Stacey Crane will deliver a flash presentation about the UV-150 on day one of an event which is held every three years and attracts organic chemists from across the globe.
The easy-Photochem is a system that makes photochemistry available in an easy to use, safe and reliable package that offers precision, repeatability and control by combining photochemistry with continuous processing.
The UV-150 is a plug and play reactor that allows for safe access to photochemistry processes that hadn't existed before due to the unique design of the 150 Watt lamp, filters and reactors that deliver enhanced power, analytics and temperature control. The reactor, around 10% of the volume of other reactors that offer similar throughput, operates between -5° and 80°C.
Stacey explained "We're delighted to be attending JCO 2016, a high profile event within the organic chemistry community.
"Since its launch two years ago the UV-150 photochemical reactor has made a big impact on the field of photochemistry and has already been cited in 15 publications," she added.