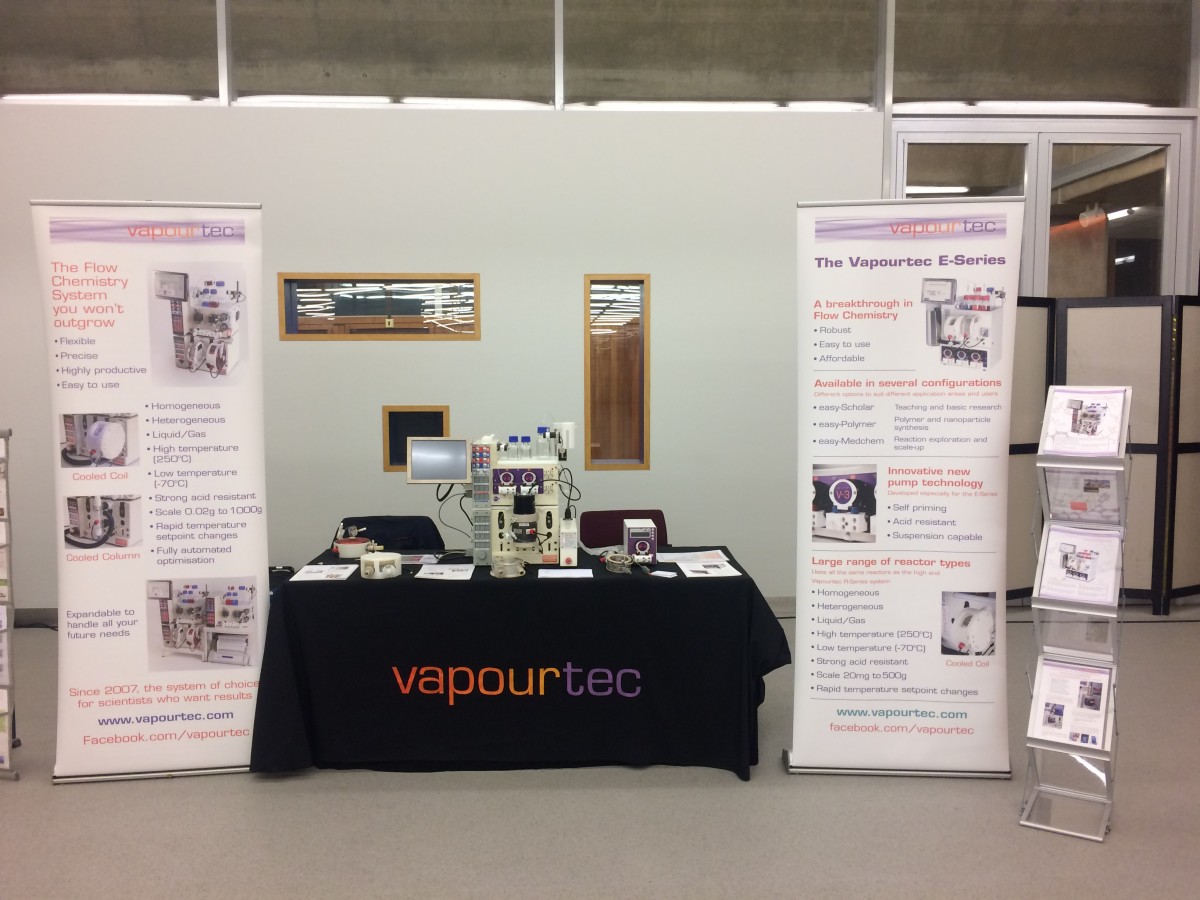 The recent 8th Symposium on Continuous Flow Reactor Technology for Industrial Applications, held in Delft, Netherlands, proved a great success for Vapourtec with significant levels of interest in the R-Series system and UV-150 photochemical reactor.
The event also included a practical session delivered by Vapourtec research scientist Dr Ryan Skilton. Ryan demonstrated an ene-like reaction that utilizes singlet oxygen generated using a LED light source and TPP photosensitiser. Air was used as the source of the oxygen with the R2S pump pumping both the starting materials and the air precisely at the correct ratios. The new SF-10 pump was used as a back pressure regulator.
Talks at the event highlighted the importance of using inline real time analysis including temperature, pressure, UV Vis, IR and Raman.  The Vapourtec system is currently integrated with a variety of UV detectors and Mettler-Toledo FTIR. The R-Series system also features an advanced pump monitoring system which continuously monitors pump performance across the full range of flow rates and also tells the user when the pump is not pumping correctly.
The R-Series flow chemistry system featured in Dr Karen Robertson's talk at the University of Bath highlighting continuous flow crystallisation.
Vapourtec would like to thank the organizers for a very informative meeting and we are looking forward to next year's event.
To read more about the R-Series please click here
To read more about the UV-150 please click here