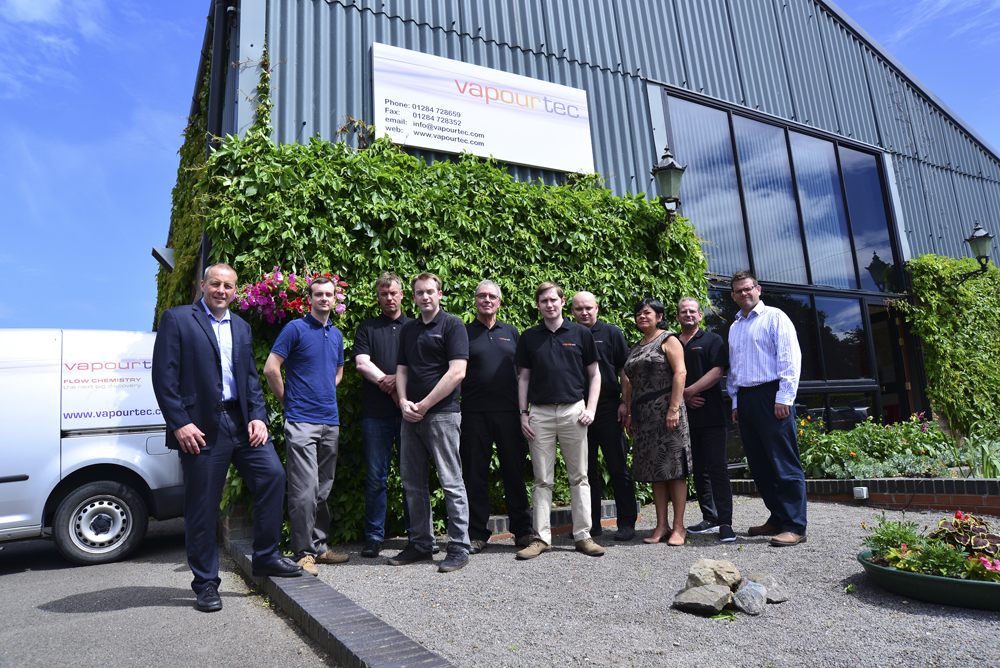 Interest in flow chemistry systems has doubled since 2010 according to UK-based flow chemistry engineering specialists Vapourtec who experienced a further 15% increase in turnover in 2015.
Vapourtec's turnover over the past 5 years has increased by 100% mirroring key industry reports that reveal an ever growing interest and engagement by chemists around the world in continuous process technology.
Vapourtec founder and MD Duncan Guthrie commented: "We've experienced another rapid year of growth and this reflects growing awareness of the benefits and the impressive economies of scale that can be delivered by flow chemistry.
"One recent report revealed 'The global flow chemistry market is projected to reach a market value of US$1,526.3 million in 2020, rising at a compound annual growth rate of 9.5% till 2020.'
"Flow chemistry systems, including those manufactured by ourselves, are playing a big role in bringing down the cost of producing pharmaceutical drugs and industrial chemicals as well as contributing to many major published research breakthroughs.
"Our own systems have been cited in over 180 published, peer-review papers and the pace of those breakthroughs is increasing year on year.
"More and more chemists are experiencing the myriad advantages of a continuous process approach and long may that continue," added Duncan.
For more information about Vapourtec products please view the product page here