Flow chemistry products
Vapourtec develop and manufacture a range of flow chemistry products and systems for benchtop flow chemistry. Please view the product areas below for more information.
R-Series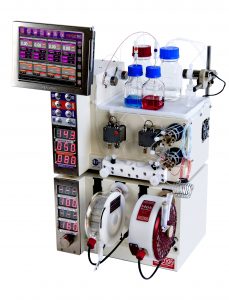 Flexible |
Precise |
Automatable
The R-Series is undoubtedly the most versatile, modular flow chemistry system available today.
Best in class performance
Easy to use yet highly versatile
Cited in over 1,000 peer reviewed publications
A proven design with over 570 installations worldwide
More on the R-Series
E-Series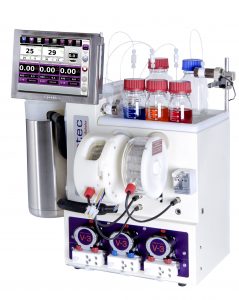 Robust |
Easy to use |
Affordable
The E-Series is a robust and affordable, entry level flow chemistry system designed for reliability and ease of use.
Versatile and robust pumps
Easy to set up and use
Wide range of reaction conditions possible
High quality yet affordable
More on the E-Series
Reactors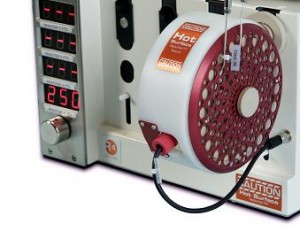 The Vapourtec flow chemistry systems feature a range of reactors capable of handling strong acids, high pressures and extreme temperatures.
Reactors can be switched in seconds with no tools.
The advantages of the Vapourtec temperature control system are many:
Temperature is measured at the reactor wall so control is extremely accurate.
Because of the low thermal inertia, the systems moves between temperature setpoints extremely quickly
For PFA reactors and glass columns, the reaction is fully visible at all times.
For more information on the range of reactors please visit the reactor overview page
More on Reactors