Application Note 49 – Suzuki Coupling with SiliaCat DPP-Pd Heterogeneous Catalyst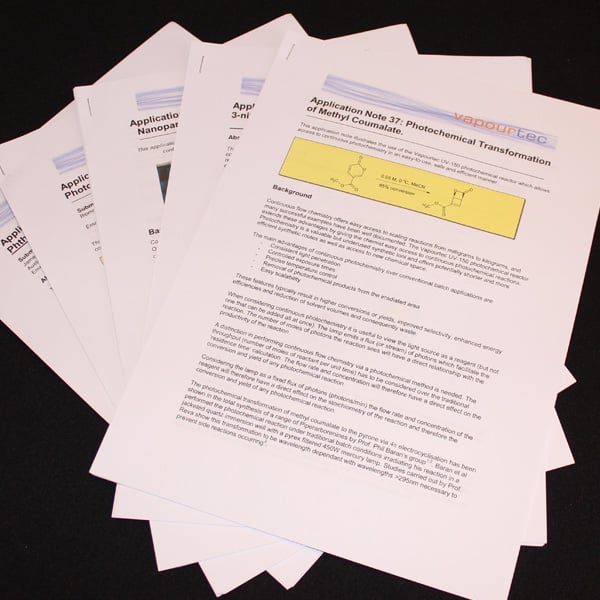 In this application, a Vapourtec R-Series has been used to achieve rapid reaction times and high conversion of a Suzuki coupling, using a commercially available supported palladium catalyst. With a reaction time of just 1 min 15 seconds, it was possible to achieve yields of over 80%, at greater than 95% purity following a simple chromatographic separation. This application demonstrates how the Vapourtec R-Series can be used as a tool for the synthetic flow chemist, or for a development chemist beginning the scale up process.
Join the Vapourtec Knowledge Base to access this Application note
Get in touch
For more information on flow chemistry systems and services please use the contact methods below.
Call us on +44 (0)1284 728659 or Email us