Application Note 19 – Ethoxycarbonylation of Iodotoluene with CO Gas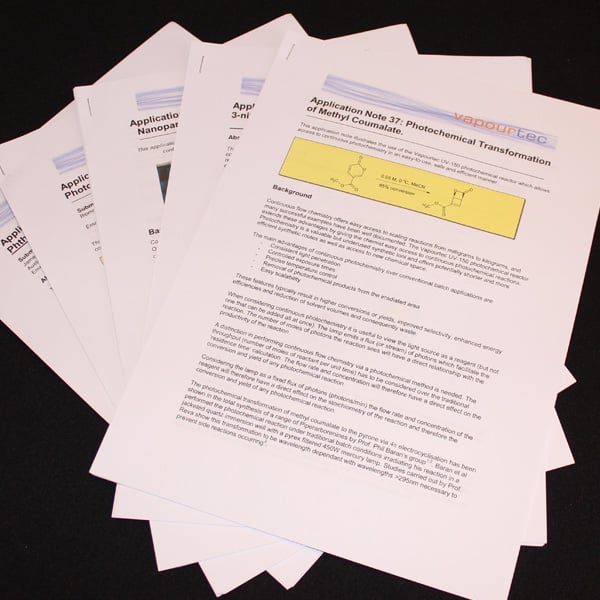 This example illustrates the use of the new Vapourtec tube in tube gas reactor combined with the Vapourtec R-Series system to react reagent gases under pressure without the use of scale limiting pressure reactors (e.g. Parr 'bombs'). Here we describe the catalytic ethoxycarbonylation of iodotoluene with CO gas.
Join the Vapourtec Knowledge Base to access this Application note
Get in touch
For more information on flow chemistry systems and services please use the contact methods below.
Call us on +44 (0)1284 728659 or Email us