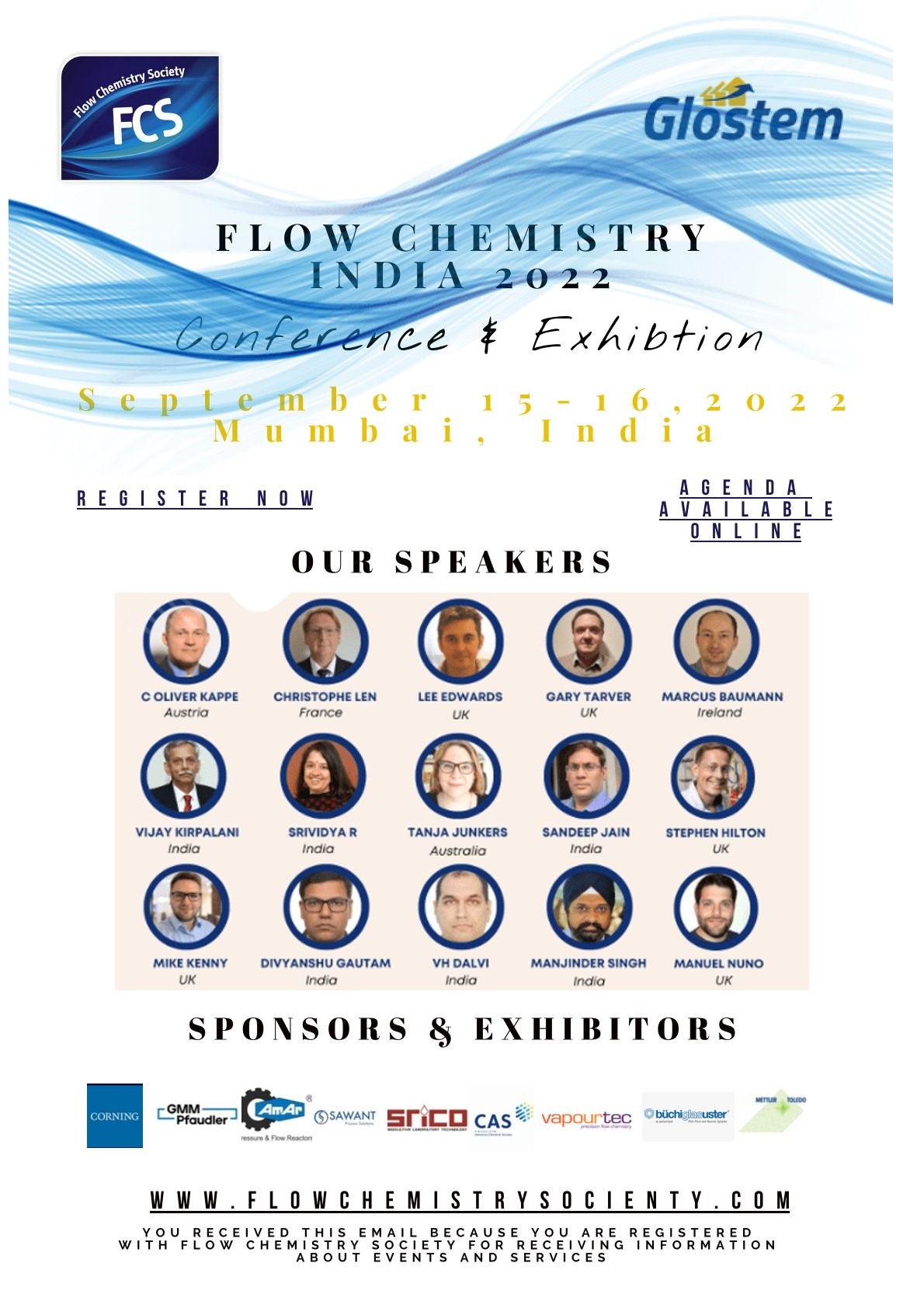 The Vapourtec team are looking forward to attending the forthcoming Flow Chemistry India 2022 conference on the 15th-16th September, in Mumbai, India.
Vapourtec's Chief Scientific Officer Manuel will be present at the conference, and is showcasing a range of reactors, alongside Vapourtec distributor Process Intensification Experts LLP, who will also be attending the event.
The FCS India Annual Conference is conducted physically every year in Mumbai under the aegis of Flow Chemistry Society, Switzerland. Due to the Corona Pandemic, the 2020 conference could not be held and the 2021 event was held online. The 2022 event will be held physically in Mumbai.
This conference and exhibition brings together both the scientists as well as the companies offering technologies for Flow Chemistry at a single platform to discuss the issues and topics for achieving research and business objectives. The objective of this meeting is to discuss the bottlenecks and explore their solutions for conducting successful flow chemistry-based reactions at the commercial scale.
Manuel commented 'Vapourtec has a fast-rising profile across India and south Asia, with demand for our flow chemistry systems and technologies growing steadily amongst a number of top academic groups, manufacturers, and drug discovery companies. I am looking forward to delivering a talk on scale up processes and how the Vapourtec systems can be used to optimise reaction conditions."
Vapourtec is excited to attend the 9th Edition of Flow Chemistry India Annual Conference, and we look forward to another successful event.