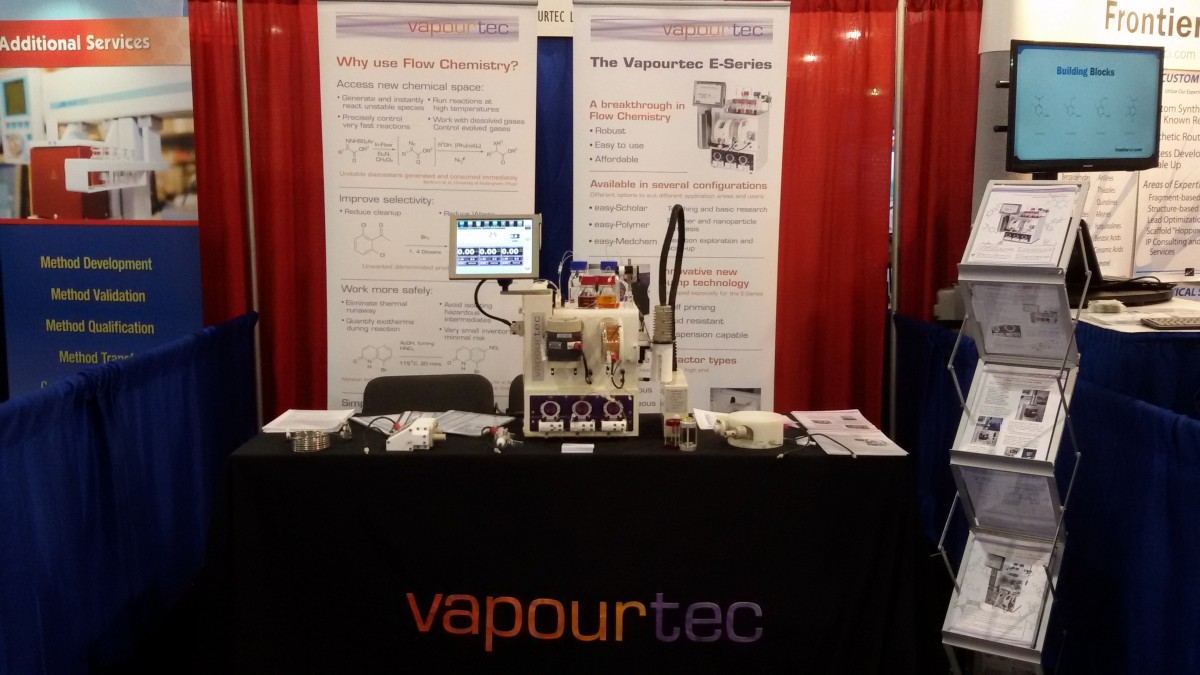 Vapourtec is targeting further growth in demand for its flow chemistry technology from the US market following their recent presence at the ACS (American Chemical Society) 252nd National Meeting and Exposition in Philadelphia in August.
Vapourtec Sales Manager Stacey Crane commented: "Philadelphia proved to a major success for Vapourtec with significant interest from across the American chemical sector.
"ACS played host to a number of flow chemistry talks, including Virginia Commonwealth University's Caleb Kong who spoke about 'Development of cost-effective, streamlined access towards Nevirapine'.
"Interest in flow chemistry is growing all the time with Vapourtec's systems and reactor technologies in the vanguard when it comes to increasing the commercial potential of chemistry.
"We are now looking forward to the next ACS National Meeting and Exposition in San Francisco next April," added Stacey.