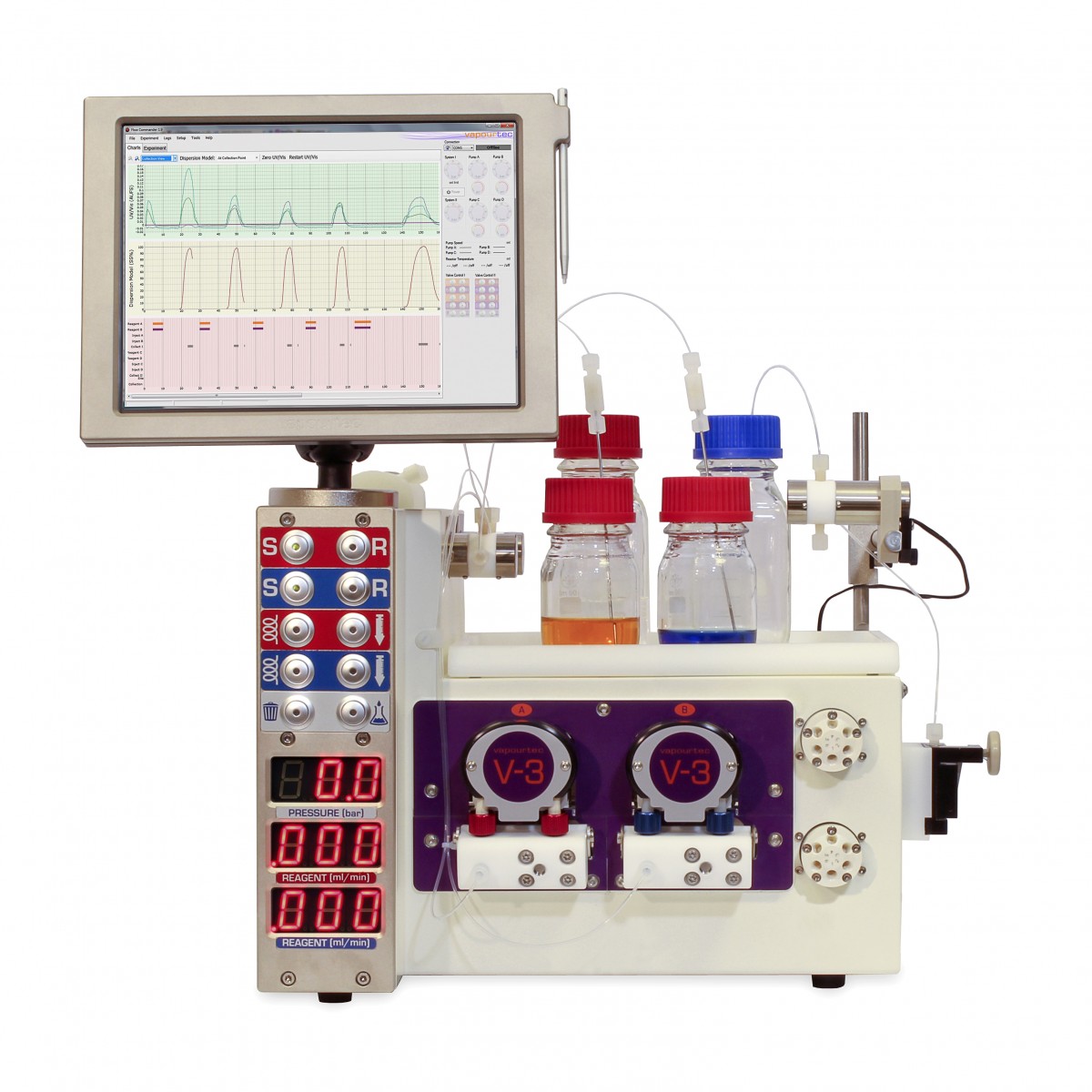 Vapourtec shows flow chemistry potential with R2S and UV-150 at Continuous Flow Technology conference:
Flow chemistry engineering specialists Vapourtec will be showing their modular R-Series flow chemistry system along with the UV-150 Photochemical Reactor at the Continuous Flow Technology conference (Cambridge, March 14-16).
The conference, jointly organised by SCI (Society of Chemical Industry) and RSC (Royal Society of Chemistry), showcases the advances made with continuous flow technology in recent years and the impact it is making right across the chemicals industry.
The R2S R-Series pump module will be on show featuring the advanced V-3 peristaltic pumps able to pump light slurries and suspensions, strong acids, organometallics and can meter gases.
Established in 2003, Vapourtec design and manufacture flow chemistry systems for a wide variety of sectors including education, pharmaceutical and industry with their technologies used by all of the major pharmaceutical brands.
To arrange a meeting during the Continuous Flow Technology conference please contact E-mail Stacey Crane
For more detailes please visit: https://www.soci.org/Events/Display-Event?EventCode=FCHEM155