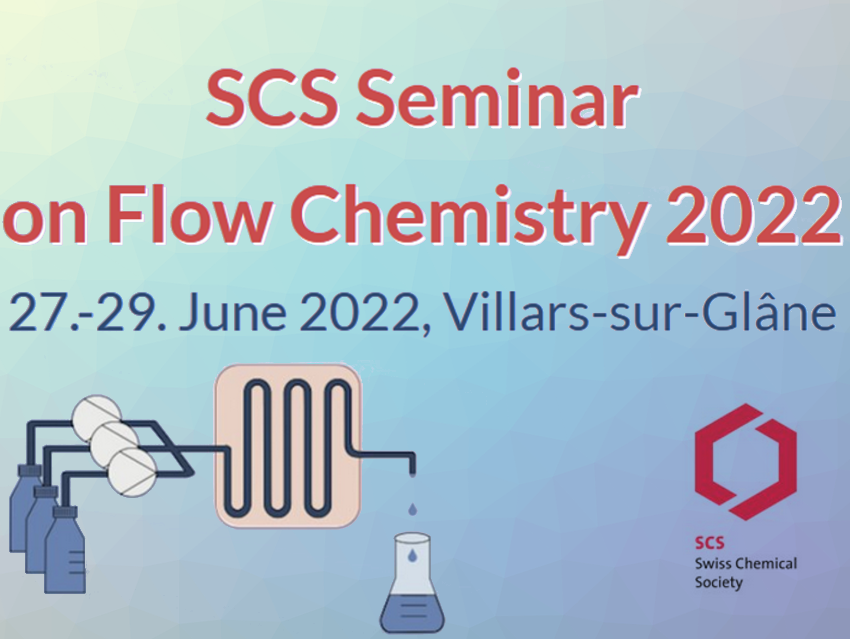 Vapourtec's Chief Scientific Officer Dr. Manuel Nuño will be delivering a presentation at the forthcoming SCS Seminar on Flow Chemistry (27-29 June, Villars-sur-Glâne, Switzerland).
The three-day seminar, rescheduled from February 2022 due to Covid-19, will focus on topics relevant to the pharmaceutical and chemical industries including batch to flow, flow reaction optimization, safety issues, scaling up and reactor design. The event targets PhD students, postdocs as well as junior scientists and will be led by senior scientists and experts from academia and industry.
Dr. Manuel Nuño commented: "Vapourtec is delighted to be attending this influential flow chemistry focused event in Switzerland that will feature a number of keynote speakers from major pharma and chemical brands.
"My own talk, entitled "Current trends and applications of flow chemistry", will take place on Tuesday 28th  June and will encompass our more recent work in continuous flow, focusing on heterogeneous reactions, photochemistry and peptide synthesis."